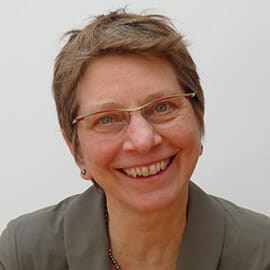 Region 11 Learning Master
What is your favorite Toastmasters experience?
"No sooner had I joined Toastmasters than I jumped into our Humorous Speech Contest. Not because I had any hope of winning, but I had nothing to lose. What I found as I advanced from club, to division, to district finals was how much I had to gain! My individual growth potential and speech growth potential skyrocketed. It was a tremendous confidence builder. Recently I completed my HPL. What I enjoyed most was watching how quickly my Action Team grew in their individual skills and self-confidence."
Length of time as a Toastmaster: More than one year, less than five years
Highest position held: Club officer
Highest education awards earned: Advanced Communicator Bronze, Advanced Leader Bronze
What is your area of expertise? How does your personal and professional experience relate to your Learning Master role? Over the past 20 years I've taught Business English language and essential skills such as presentation, negotiation, and intercultural competence. This has brought me in contact with professionals from numerous industries in Germany. I've learned to listen, observe, and create programs that lead to client success. As a Learning Master this experience informs my club visits and assures that I'm listening for Toastmaster concerns that can then be feed into the Revitalized Education Program.