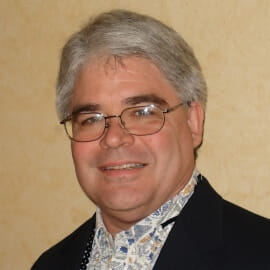 Region 2 Learning Master
What is your favorite Toastmasters experience?
"Chartering a club. The excitement of the new members, who often don't realize all of the opportunity that awaits them, is uplifting. And not much compares to seeing the success in later years and knowing that I helped make that happen."
Length of time as a Toastmaster: More than 10 years
Highest position held: International director
Highest education awards earned: Distinguished Toastmaster
What is your area of expertise? How does your personal and professional experience relate to your Learning Master role? Communicating; motivating people to do more than they think they can do. I manage a successful team of IT developers, with no IT background. And as a volunteer, I've done extensive program development for the Boy Scouts of America.