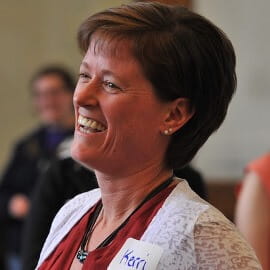 Region 7 Learning Master
What is your favorite Toastmasters experience?
"My favorite Toastmasters experience occurred just a few months ago when I had the opportunity to mentor a fellow Toastmaster. He was preparing for a Table topics competition and had made it to the district level. We spent weeks preparing and praticing, which was rewarding, but the best part was seeing his growth. I had goosebumps as I watched him compete."

Length of time as a Toastmaster: More than one year, less than five years

Highest position held: Club member

Highest education awards earned: Competent Communicator

What is your area of expertise? How does your personal and professional experience relate to your Learning Master role? My area of expertise focuses on how people learn. I am currently completing my doctoral dissertation, which looks specifically at how new professionals learn their professional skills. Beyond my formal education, I have served 20+ years as an educator in K-12 and higher education systems in Canada, the United States, and the West Indies.