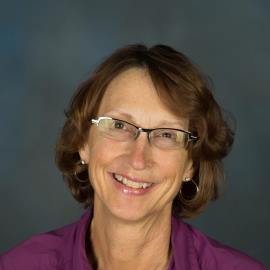 Region 4 Learning Master
What is your favorite Toastmasters experience?
"I enjoy any opportunity to organize or attend group events where you can reach the maximum number of people with our message. I equally enjoy conferences, training, contests and other special events like Speechcraft. I travel frequently in my district but have also been to three other conferences outside of my district."
Length of time as a Toastmaster: More than five years, less than 10 years
Highest position held: District officer
Highest education awards earned: Distinguished Toastmaster
What is your area of expertise? How does your personal and professional experience relate to your Learning Master role? I am Controller of a Heavy Highway Construction company. I came to Toastmasters after 20 years of leadership in another non-profit organization. Everything TI has done recentlyfrom surveys to rebranding to upgrading services happened in this organization about ten years before us. Their revitalization was necessary to fully integrate the worldwide membership. It has been a huge success for Soroptimist International, so I come to Learning Masters excited about change and new directions.