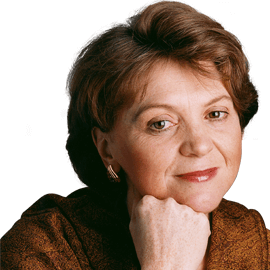 Member Spotlight: Creating Connections Through Voice
My Club
Morning Stars Club
Club Number:

00001248
Location:

Gibsons, BC, Canada, District: 96
Meeting Time:

Wednesday 7:00 am
"Toastmasters opened up another opportunity for me to use my voice through professional speaking."
Journey Highlights:
Opening a full-time voice studio
Giving workshops on how to speak with presence and power
Becoming skilled at online videos and podcasting
I am currently vice president education for Morningstars club in Gibsons, British Columbia, Canada. In addition to singing and songwriting, I express my creativity through writing and giving speeches.
In my experience, Toastmasters is the best self-discovery program in the world because it's measured and sustained. Its structure provides a container for my endless creative possibilities. I'd heard about Toastmasters from some of my voice-coaching clients, but my move to the Sunshine Coast was the perfect timing for me to join a club—definitely one of my better life decisions.
Right from my Ice Breaker speech I knew the potential for transformation on a personal level. However, equally important to me is how Toastmasters bridges the divide between different cultures and identities. We can find common ground. What a wonderful model for the world.
I've been a singer forever, but coaching singers and speakers evolved naturally when I began working with a new teacher. Others started asking me to coach them. The day I turned in my resignation at work and opened a full-time voice studio was a high point of my life.
As a singer I'd sung some wonderful repertoire, but when I started to write and sing my own songs I began to understand what it means to have a deep connection with an audience. Toastmasters opened up another opportunity for me to use my voice through professional speaking. My goal in working with clients is to help them intentionally create an experience of connection, every time, with their audience. Most of my voice coaching is done one-on-one, but I also give workshops on how to speak with presence and power. They're a lot of fun, and I'm confident standing in front of a group knowing that I have something of high value to offer.
My skill in speaking off the cuff has also been transformed. Thank you Table Topics! This year I plan to bring singing and speaking together with music in keynotes. Everything I learn in Toastmasters is essential for achieving another one of my goals—to be skilled at doing online videos and podcasting. Learning better communication skills for the internet will allow me to support more change agents to connect with their own particular audience.