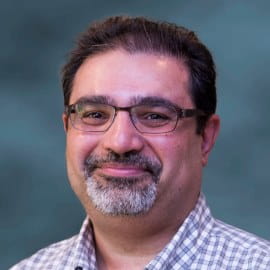 Region 6 Learning Master
What is your favorite Toastmasters experience?
"The Leadership roles in TM (District Leader x 2, Division Governor x 1, Area Governor x 3 & Club Officer x 27 & District Parliamentarian). These roles offer a unique opportunity to help others by giving back while developing your own communications and leadership skills. While serving Leadership roles, abundant opportunities become available to speak and complete Education Awards (>980). This has helped me achieved 6 DTMs. I'm looking forward to embracing the revitalized education program."
Length of time as a Toastmaster: More than 10 years
Highest position held: District officer
Highest education awards earned: Distinguished Toastmaster
What is your area of expertise? How does your personal and professional experience relate to your Learning Master role? Certified Financial Planner, Project Management Professional & Judicial Officer. Each role requires active listening, critical thinking, effective communication and leadership skills. These roles are enhanced by TM and by the LM Role.