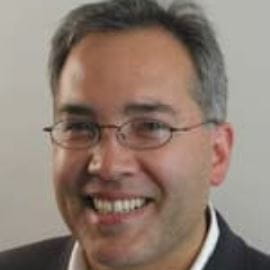 Region 2 Learning Master
What is your favorite Toastmasters experience?
"My favorite Toastmasters experience was when I was the Spring Conference chair during Toastmasters International President Jon Greiner's visit to District 57 (2005). We held the conference at a beautiful venue, Preservation Park, Oakland. Top notch speakers lead the sessions. Toastmasters were excited and enthusiastic throughout the entire day. All the planning, collaboration, and efforts from the team showed in the flawless execution of the event. The conference was a huge success!"
Length of time as a Toastmaster: More than 10 years
Highest position held: District Officer
Highest education awards earned: Distinguished Toastmaster
What is your area of expertise? How does your personal and professional experience relate to your Learning Master role? My area of expertise is Information Technology. I have been a technology leader for approximately 20 years (Technology and Financial industries). My background can bring current technology insight to the Toastmasters Program.