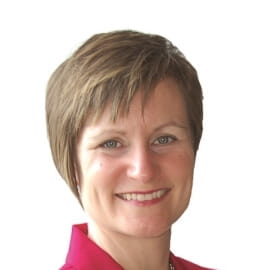 Region 5 Learning Master
What is your favorite Toastmasters experience?
"I've enjoyed using my Toastmasters experience to create successful workshops and events in my community. These included leading a Speechcraft, organizing an event for my High Performance Leadership project, and executing multiple storytelling celebrations. It's rewarding to work with fellow club members to organize activities that benefit others and help us strengthen our leadership and communication skills."
Length of time as a Toastmaster: More than one year, less than five years
Highest position held: Area governor
Highest education awards earned: Distinguished Toastmaster
What is your area of expertise? How does your personal and professional experience relate to your Learning Master role? I teach in an MBA program and lead seminars and classes on leadership, communication skills, creativity, and personal development. My focus is always on continual improvement and I love to analyze a process and make it more efficient and effective. Being a Learning Master gives me a chance to use these strengths for a topic I'm passionate about. I consider it a great honor to have the chance to impact the revitalized education program.