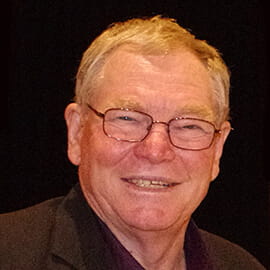 Region 12 Learning Master
What is your favorite Toastmasters experience?
"My favourite Toastmasters experiences relate to travel and visiting other clubs around the World (New Zealand, Hong Kong, Canada and USA). The visit that is most memorable was when I travelled to Papua New Guinea as District 69 Governor. I conducted training and charter ceremonies for the first two clubs in PNG and made presentations that have helped to start more new clubs in that country. PNG now has six clubs, its first Area Governor and the excellent prospects for continuing growth."
Length of time as a Toastmaster: More than 10 years
Highest position held: District officer
Highest education awards earned: Distinguished Toastmaster
What is your area of expertise? How does your personal and professional experience relate to your Learning Master role? My main expertise is related to the use of technology. In my profession as a geologist (now retired), I learned many of the computer skills and presentation skills that I now apply to Toastmasters. Using and building websites and PowerPoint presentations are skills that I use to train other Toastmasters. I have one club with distant members that uses Skype at some meetings. As a keen photographer, I have introduced video technology into my clubs and provided photographs for marketing purposes.