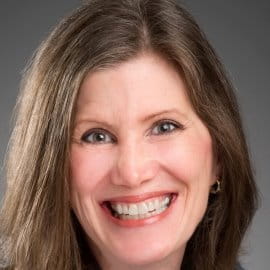 Region 5 Learning Master
What is your favorite Toastmasters experience?
"My favorite Toastmasters experience has been in designing the training plan for District 43 Club Officer Training and in designing the training curriculum for a recent district conference."

Length of time as a Toastmaster: More than five years, less than 10 years

Highest position held: Division governor

Highest education awards earned: DTM

What is your area of expertise? How does your personal and professional experience relate to your Learning Master role? I work as a leader in the academic community. In this role, I am responsible for teaching, training and motivating faculty, staff, students, and postdoctoral fellows. My areas of expertise are grants management and my area of scientific research is occupational stress and leadership. My experience in developing training programs and curriculum design have been helpful in my role as a Learning Master.