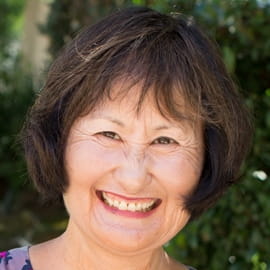 Region 2 Learning Master
What is your favorite Toastmasters experience?
"My favorite Toastmaster experience is the teamwork that takes place at every meeting in our Los Amigos Bilingual Club. Teamwork is helping each other, supporting and encouraging each other, and laughing together. Our membership includes 1) Members who would like to improve their communication skills in English, 2) Members who would like to improve their communication skills in Spanish and 3) Members who are comfortable and fluent in both languages."
Length of time as a Toastmaster: More than one year, less than five years
Highest position held: Club officer
Highest education awards earned: Competent Communicator, Advanced Leader Bronze
What is your area of expertise? How does your personal and professional experience relate to your Learning Master role? As a doctor of physical therapy, I work with children who have physical disabilities. I evaluate and consult with children and their families to develop goals, to overcome musculoskeletal impairments, and to increase function in their daily lives. We work on posture, strengthening, and mobility. Perseverance is necessary as progress is often slow; however, successes are celebrated with great joy! Together, we problem solve ways to expand their child's participation in the community.