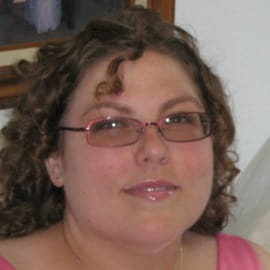 Region 10 Learning Master
What is your favorite Toastmasters experience?
"I really loved some of the presenters at my very first LACE conference. In particular, Kristin Halvin's presentation on how to add humor to your speeches and the improv comedy team that gave us tips on extemporaneous/impromptu speaking."

Length of time as a Toastmaster: More than one year, less than five years

Highest position held: Area Governor

Highest education awards earned: Advanced Communicator Bronze, Advanced Leader Bronze

What is your area of expertise? How does your personal and professional experience relate to your Learning Master role? I have a masters in education and work as an instructional designer, which means I analyze learning gaps and develop classes (classroom, online, webinar, and elearning), training guides, and job aids to fill those gaps.