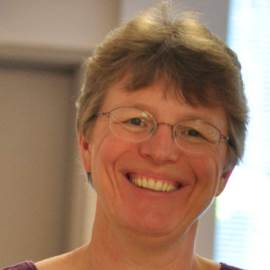 Region 1 Learning Master
What is your favorite Toastmasters experience?
"My favorite Toastmasters experience is listening to the variety of speeches/topics and learning something new at every meeting. While we don't have an ethnically diverse group, we certainly have a wide variety of experiences and passions."

Length of time as a Toastmaster: More than one year, less than five years

Highest position held: Area governor

Highest education awards earned: Advanced Communicator Silver, Advanced Leader Bronze

What is your area of expertise? How does your personal and professional experience relate to your Learning Master role? Areas of expertise are proofreading documents, discovering irregularities in computer programs, and pushing beyond the normal limits of troubleshooting errors. With extensive experience in computer operations and accounting, I am detail-oriented and enjoy delving into discovering system anomalies. This directly relates to my LM role in seeking ways to enhance the TI educational program to ease and enrich each member's experience, regardless of background, education, or technology.