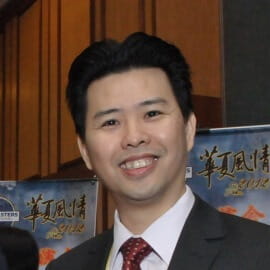 Region 14 Learning Master
What is your favorite Toastmasters experience?
"I am excited and proud to lead our club to achieve President's Distinguished Club Award and be a Distinguished Area Governor."
Length of time as a Toastmaster: More than 10 years
Highest position held: Area governor
Highest education awards earned: Advanced Communicator Bronze, Competent Leader
What is your area of expertise? How does your personal and professional experience relate to your Learning Master role? In my working environment, I have management skills and lead a management team over 10 years.I join Toastmasters over 10 years. During this period, I active in the club and division. I learn and complete different task & project in Toastmaster program.I believe I can make the Revitalized Education Program a success.