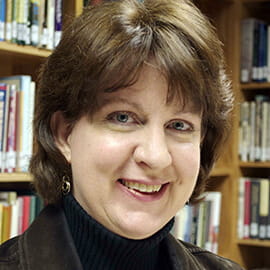 Region 7 Learning Master
What is your favorite Toastmasters experience?
"When I attended my first district conference in 2013, I began to understand the true scope of Toastmasters International - it is so much more than my local club! . I enjoyed all of the conference offerings and left on a high with many new friends and ideas. " I have just finished co-planning District 37's 2015 Spring Conference held on May 1-3, and am honored to have helped bring the same experience to over 60 people attending a Toastmasters conference for the first time."

Length of time as a Toastmaster: More than one year, less than five years

Highest position held: Club officer

Highest education awards earned: Advanced Communicator Silver, Advanced Leader Bronze

What is your area of expertise? How does your personal and professional experience relate to your Learning Master role? I am a licensed Speech-Language Pathologist providing speech, voice, and accent coaching to business professionals.specializing in customized accent modification training. As a Learning Master I am observing how individuals and groups best learn, and I am able to directly apply that in customizing coaching plans for my clients. I bring expertise in communication to the table as a Learning Master, providing feedback if/when aspects of the REP are not clearly stated as presented to the group. I am enjoying the process.