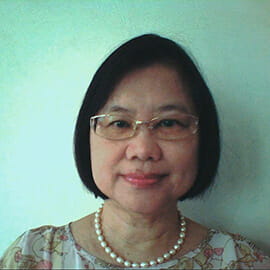 Region 14 Learning Master
What is your favorite Toastmasters experience?
"My favourite Toastmasters experience is being able to self pace my learning be it in communication or in leadership. It has been a journey of self discovery as I set my own targets and witness my own growth as well as overcoming 'obstacles'."
Length of time as a Toastmaster: More than five years, less than 10 years
Highest position held: Area governor
Highest education awards earned: Distinguished Toastmaster
What is your area of expertise? How does your personal and professional experience relate to your Learning Master role? I am a Surveyor. My professional training is in Valuation and Property Consultancy.I believe in life long learning and sharing knowledge.My analytical background and previous management experience can help me as a Learning Master.