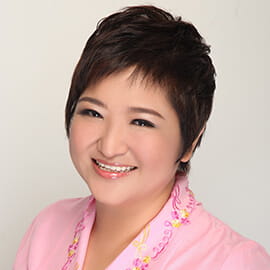 Region 14 Learning Master
What is your favorite Toastmasters experience?
"It was attending the19th Semi Annual Convention District 51 for the first time. I was given the opportunity to evaluate a keynote speaker Past International President Gary Schmidt and this experience is published in Heart of a Toastmasters by Sheryl Roush. In addition, I had attended the 2014 International Convention in Kuala Lumpur, Malaysia and was being featured on page 17 in October 2014 Issue. It was truly memorable and an eye-opener to what Toastmasters can offer me in future."
Length of time as a Toastmaster: More than one year, less than five years
Highest position held: Area governor
Highest education awards earned: Advanced Communicator Bronze, Competent Leader
What is your area of expertise? How does your personal and professional experience relate to your Learning Master role? My expertise is language learning and teaching in English. As an educator and like Learning Master, I would do needs analysis of my students to gauge their proficiency in order to improve their communicative skills in English. In my profession of education field, to implement or to introduce new educational policy would require extensive research of testing out and gain the positive results before full implementation to the whole country, just like getting involved in REP as Learning Master.