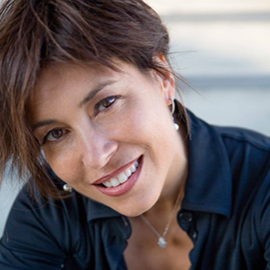 Member Spotlight: Breaking New Ice
"My club offers a supportive environment and an atmosphere I enjoy—I feel safe there."
Journey Highlights:
Speaking as the keynote for our club's 40th anniversary
Being featured in the Member Moment section of the Toastmaster magazine (October 2014)
Being invited to speak at the Professional Skaters Association Conference in May 2015
When I attended an event in 2011 led by motivational speaker Tony Robbins, a part of me wanted to do the same thing he does. That got me thinking about Toastmasters, but I was teaching figure skating at the time and didn't think about making a career change. Finally, I attended a Toastmasters meeting and started a new career in public speaking and large group coaching. I never looked back.
Since joining Toastmasters, my confidence has improved, and due to the valuable feedback I receive from club members, I see clearly what works and what doesn't. My club offers a supportive environment and an atmosphere I enjoy—I feel safe there. Members are friendly, committed, organized and willing to help, and they are great story-tellers. Sometimes we meet outside the club for special celebrations. It really is great being a member.
Practicing to hold the room's energy during club meetings has benefited me in my new coaching and speaking career. Learning to track my time, construct a concise message and control my filler words also helps me with my efforts to promote my book about personal development.
My clients, mostly small business owners and entrepreneurs, come to me to improve their confidence and increase their client base. I advise them to join Toastmasters to practice speaking in front of an audience to develop their stories and story-telling abilities. Public speaking is a major way to establish credibility and attract clients.