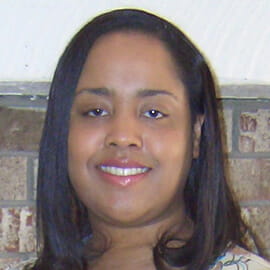 Region 6 Learning Master
What is your favorite Toastmasters experience?
"My favorite Toastmasters experience is seeing members of my home club (Grand Blanc Toastmasters) excel in a supportive environment. We challenge one another and provide feedback that is honest and balanced. Members have broadened relationships to support one another at personal and professional events, which makes us more than just fellow Toastmasters."

Length of time as a Toastmaster: More than one year, less than five years

Highest position held: Club member

Highest education awards earned: Competent Communicator

What is your area of expertise? How does your personal and professional experience relate to your Learning Master role? I am a mentoring and leadership professional with a degree in mechanical engineering. As a mentor, I must listen intently and be intuitive. As a leader, I must be organized and represent the needs and desires of a collective group. As a mechanical engineer, I think logically and analyze data. Each of these skills has been critical in my role as a Learning Master.