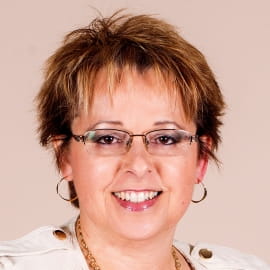 Region 6 Learning Master
What is your favorite Toastmasters experience?
"As a Learning Master I've had the opportunity to connect with many clubs in my region, and have made numerous friendships. I now really enjoy being invited to help out with events at other clubs and reconnecting with all the people I've met."

Length of time as a Toastmaster: More than five years, less than 10 years

Highest position held: Area Director

Highest education awards earned: Advanced Communicator Silver

What is your area of expertise? How does your personal and professional experience relate to your Learning Master role? I've worked in the post-secondary education field for fifteen years in various capacities, including website administrator, curriculum design and online learning facilitator.