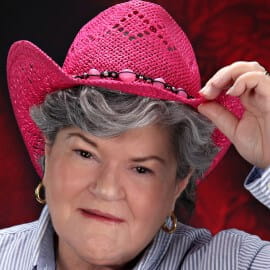 Region 3 Learning Master
What is your favorite Toastmasters experience?
"The parties. Yeah, I'm one of those Toastmasters who just loves the socializing side of things. The time my club wanted to go to our Legislator and propose that Texas create its own President's Day – after I gave a speech about how there have been 25 presidents counting the Mexico period and the Republic of Texas period. But you know, state government just moves too slowly – and that's not fun. So I didn't follow up."
Length of time as a Toastmaster: More than one year, less than five years
Highest position held: Club officer
Highest education awards earned: Competent Communicator
What is your area of expertise? How does your personal and professional experience relate to your Learning Master role? WOW! How does applied anthropology, archeology, state park planner and travel writer work into the Learning Master role – gee I don't think they do – exactly. But in order to go out and about in those professional jobs and meet with total strangers from Moonshine Bootleggers to State Senators and actually GET THINGS DONE, I studied communications: written, spoken, and interviewing techniques. Skills which were useful when completing the Learning Masters' tasks.