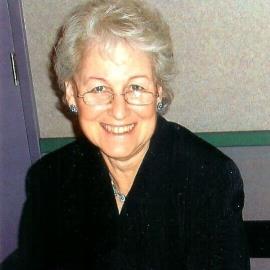 Region 2 Learning Master
What is your favorite Toastmasters experience?
"I was the chairman for our club's 50 Anniversary. It was a fabulous event. Everything went as planned; the turnout was wonderful with 10 charter members to tell their stories and newer members spoke as well about their Toastmaster experience. Everything was superb; food, service, dessert, and camaraderie. A most memorable event."
Length of time as a Toastmaster: More than 10 years
Highest position held: Area governor
Highest education awards earned: Distinguished Toastmaster
What is your area of expertise? How does your personal and professional experience relate to your Learning Master role? Mentoring is my specialty. I am patient, I listen, and I encourage and acknowledge accomplishments. I am passionate about Toastmasters and know the materials very well. I love watching new Toastmasters and their amazement at what they have accomplished. I have always been a mentor of some sort in my personal and professional experience. I've mentored Girl Scouts for many years, I've tutored for the literacy program at the library, and I've been a career coach for high school seniors.