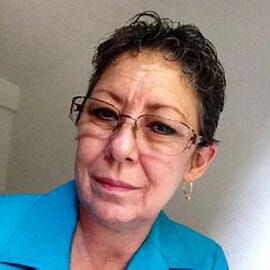 Region 10 Learning Master
What is your favorite Toastmasters experience?
"Competing in the World Championship Semifinals at Vegas, 2011, after my second attempt at District. The bond that developed from that club-shared experience taught me that encouragement and support can carry you far."

Length of time as a Toastmaster: More than five years, less than 10 years

Highest position held: Area governor

Highest education awards earned: Advanced Communicator Gold

What is your area of expertise? How does your personal and professional experience relate to your Learning Master role? I teach Public Speaking and Academic Writing to ESL students at a top university in my hometown, Monterrey, Nuevo Leon, Mexico.