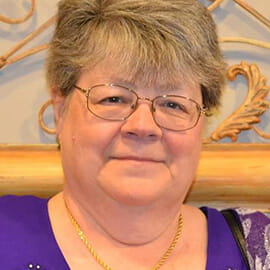 Region 10 Learning Master
What is your favorite Toastmasters experience?
"I think back on all the experiences I have had since joining Toastmasters and several come to mind. Getting my CC, Area Governorship (mostly the speech contests) and now doing what I enjoy most is the Treasurer position I have this year."

Length of time as a Toastmaster: More than one year, less than five years

Highest position held: District officer

Highest education awards earned: Advanced Communicator Bronze, Advanced Leader Bronze

What is your area of expertise? How does your personal and professional experience relate to your Learning Master role? I am a full charge bookkeeper. Toastmasters has given me the ability to step out of the back office. I can now express my knowledge in a more effectively to make management understand what is happening financially.