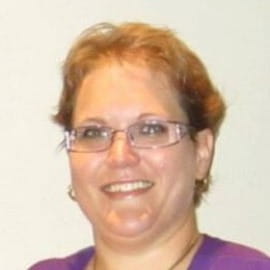 Region 4 Learning Master
What is your favorite Toastmasters experience?
"There are so many experiences that have been valuable. I think the most memorable was my first year with Communicator Club. We played off a series of Table Topics and made jokes/speeches about it all year long. FUN!"

Length of time as a Toastmaster: More than five years, less than 10 years

Highest position held: Area governor

Highest education awards earned: ACG, Advanced Leader Bronze

What is your area of expertise? How does your personal and professional experience relate to your Learning Master role? My job is in IT; I'm a Systems Analyst. I started with the company as a Programmer Analyst. Through Toastmasters, I was able to increase my communication and leadership skills enough to get a more advanced position.