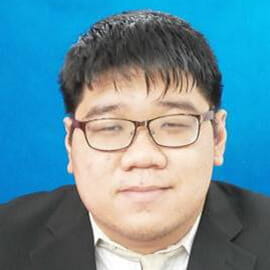 Region 14 Learning Master
What is your favorite Toastmasters experience?
"My favorite experience is contest. The spike of challenge make one able to grows faster than usual."
Length of time as a Toastmaster: More than one year, less than five years
Highest position held: Club officer
Highest education awards earned: Advanced Communicator Bronze, Competent Leader
What is your area of expertise? How does your personal and professional experience relate to your Learning Master role? My area of expertise is a learner. Therefore this experience relate to me as to learn from clubs to understand their needs.