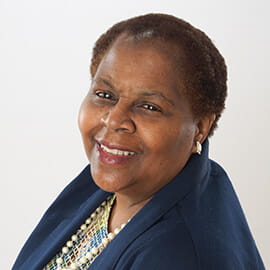 Region 9 Learning Master
What is your favorite Toastmasters experience?
"My favorite Toastmasters experience is working with new members. I love to guide them through their ice-breaker and celebrate their improvements and successes as they become better communicators and leaders."

Length of time as a Toastmaster: More than five years, less than 10 years

Highest position held: District officer

Highest education awards earned: Distinguished Toastmaster

What is your area of expertise? How does your personal and professional experience relate to your Learning Master role? I am a project/product manager and spent many years providing products, services and training to domestic and international customers. I use my team building and training skills to work with others to draw out their opinions/suggestions.