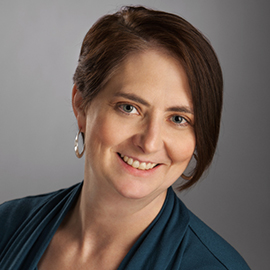 Member Spotlight: A Higher Education
My Club
"At my club, we share our passion for learning, and I feel invigorated every time I participate in a meeting."
Journey Highlights:
Served as an area governor, district secretary and treasurer
Completed the High Performance Leadership project
Serves as a Learning Master for the Revitalized Education Program
My Toastmasters experience has been addicting and life-changing. Spending time in an environment where everyone is focused on growth produces positive energy. Once you experience that energy, it's practically impossible to walk away. I have done so much in my life that I don't think I would have, had it not been for Toastmasters.
I joined Toastmasters after completing a master's degree because I wanted to continue to grow and learn. In the past, I wasn't interested in public speaking because I felt I lacked expertise. Now I speak at professional conferences, and I'm more confident knowing I have a valuable message to share.
I've learned to value my talents in listening and evaluation, and embrace my role as a mentor. Toastmasters helped me recognize that a leader isn't a leader because of a position or title, but because of the action they take.