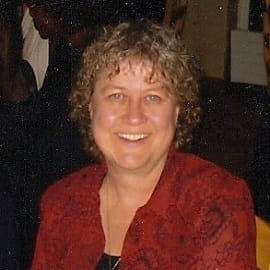 Region 1 Learning Master
What is your favorite Toastmasters experience?
"Part of Toastmasters is competition, and I do enjoy competing in speech contests. Comfortable in some speech contest categories, I challenge myself to prepare material in others. I have a bookshelf full of trophies from the competitions, but only once won at District level—the Evaluation Contest. Hearing one's name read off as the 1st Place Winner of a District Speech Contest –well that's a gratifying experience—and also reflects on the tremendous speaking skills that Toastmasters teaches."
Length of time as a Toastmaster: More than 10 years
Highest position held: Area Governor
Highest education awards earned: Distinguished Toastmaster
What is your area of expertise? How does your personal and professional experience relate to your Learning Master role? A highly satisfactory career in medical administration was enhanced by a decades-long Toastmasters membership, allowing me to carry out speaking duties with enthusiasm. Retirement and engagement in volunteer lobbyist and advocacy roles allows me to continue to be vocal. Quite simply, I am a Toastmasters zealot, and I see the Learning Master activities to be a way to pay it forward.