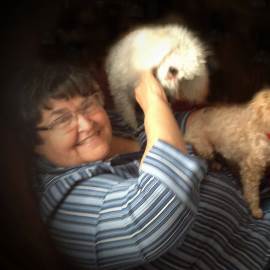 Region 1 Learning Master
What is your favorite Toastmasters experience?
"1. The magic of hearing my audience listen - something I could not do when I focused on fear or insecurity. 2. High Performance Leadership Projects - learning that leadership is Compassionate Courage - being an area governor expanded my environment. 3. Realizing I can redefine my world - the past no longer defines my present."
Length of time as a Toastmaster: More than five years, less than 10 years
Highest position held: Area governor
Highest education awards earned: Advanced Communicator Gold, Advanced Leader Bronze
What is your area of expertise? How does your personal and professional experience relate to your Learning Master role? Years as (system and management) analyst and project manager. I am a good detective and explorer, an active dreamer, artist, and story-teller. Published writer and national teacher.
Club officer. Perhaps the persistence to take one step at a time without any guarantees along the way.