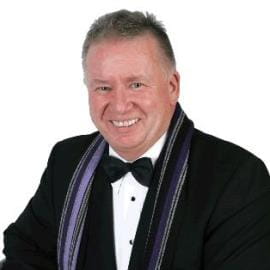 Region 4 Learning Master
What is your favorite Toastmasters experience?
"My year as AG started with 5 clubs: one terminal, one healthy, and 3 in the middle. By the end of our time together each one was healthy and each one was distinguished or better. I loved seeing them 'get' what TI had to offer"

Length of time as a Toastmaster: More than 10 years

Highest position held: District officer

Highest education awards earned: Distinguished Toastmaster

What is your area of expertise? How does your personal and professional experience relate to your Learning Master role? I make my living writing, speaking and coaching people in leadership positions around the globe. Some of my work includes coaching for more powerful communications. I am excited when I see people learn and enhance their skills.