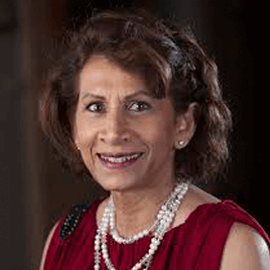 Region 7 Learning Master
What is your favorite Toastmasters experience?
"As the only member at my club meeting, imagine my joy when 6 other people arrived. All guests, new to NY, never met each other. One had attended a TM club before- in TX. Decision time-TT meeting or? They got to see AND participate in a TM meeting. I was Toastmaster, the ex member was GE, each guest gave an ice breaker and evaluated another speaker. They all joined clubs, one was club president in a year and another District Governor later. Fun and energetic meetings attract and retain members!!"
Length of time as a Toastmaster: More than 10 years
Highest position held: District Governor
Highest education awards earned: Distinguished Toastmaster (DTM)
What is your area of expertise? How does your personal and professional experience relate to your Learning Master role? Area of expertise is leadership awareness. Professional experiences in international banking and finance, education and healthcare plus personal experiences in liaising and collaborating with culturally diverse individuals and teams enable me to think outside the box- to relate to others' perspectives and use appreciative inquiry to help members find and cultivate their strengths to grow themselves and others and share their brilliance with the world.