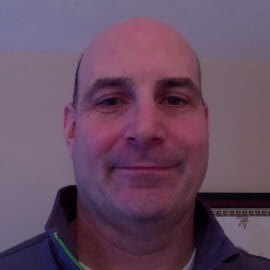 Region 9 Learning Master
What is your favorite Toastmasters experience?
"My favorite experience was working as a Co-Chair for the District Conference. I really enjoyed working with the team to put together the conference and then seeing it all come together on the day. Seeing everyone enjoying themselves and getting something out of it was very satisfying."
Length of time as a Toastmaster: More than five years, less than 10 years
Highest position held: Division governor
Highest education awards earned: Distinguished Toastmaster
What is your area of expertise? How does your personal and professional experience relate to your Learning Master role? I work in Supply Chain Development and Manufacturing with a Strong emphasis on Process development. A large portion of my job is developing new processes to accomplish our goals whether it is to build an assembly or train employees. So I have experience with developing documentation that is used to deliver training.