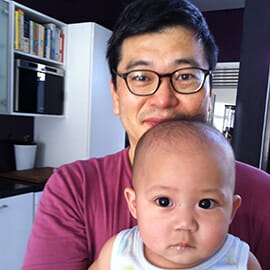 Region 14 Learning Master
What is your favorite Toastmasters experience?
"I love every Toastmasters meeting, where diverse individuals come together and create a magical learning experience!"
Length of time as a Toastmaster: More than one year, less than five years
Highest position held: Area governor
Highest education awards earned: Advanced Communicator Gold, Advanced Leader Silver
What is your area of expertise? How does your personal and professional experience relate to your Learning Master role? My area of expertise and interest is personal transformation, including the design and facilitation of specific exercises, modules, workshops, and programs. My experience and approach allow me to offer a transformation-based view of the materials being developed by Toastmasters International.