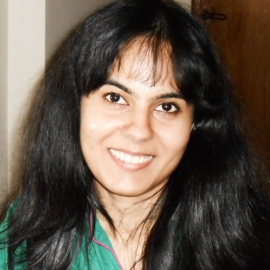 Member Spotlight: New Beginnings
My Club
"Once you become a member, your life transforms and a new world emerges—one that's full of learning, fun and friends."
Journey Highlights:
• Currently serves as vice president membership
• Leads membership campaigns and speech contests
• Enjoys leading TableTopics as Topicsmaster
I joined Toastmasters in 2012 after visiting a club in Islamabad to learn how the program works. I attend meetings regularly so that I don't miss out on any of the fun, and the learning experiences that the Toastmasters education program provides.
Since joining Toastmasters, I have learned how to stand up and present my ideas with confidence—without any ahs or ums. I now welcome new assignments at work, and I interact with my team and perform my job more efficiently and effectively. Whether I'm delivering good news or bad, I feel more confident when speaking.
I tell my friends and family there are two kinds of people: those who are Toastmasters and those who are not. Once you become a member, your life transforms and a new world emerges—one that's full of learning, fun and friends. You become more social and professional and capable of expressing yourself. But above all, you learn how to lead because Toastmasters is a place where leaders are made.