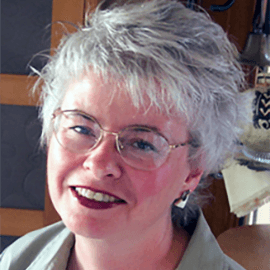 Region 7 Learning Master
What is your favorite Toastmasters experience?
"My favorite experience was working through and completing a High Performance Leadership Project. By really stretching in areas where I needed improvement, I learned to: open new communication lines, ask for what I need, restate negative points in positive terms, and negotiate buy-in on results. I also learned to use Google Sites to track and communicate project goals and update my advisory team. The project was very successful – I won an award for the work. The experience boosted my confidence."

Length of time as a Toastmaster: More than five years, less than 10 years

Highest position held: Area governor

Highest education awards earned: Advanced Communicator Silver, Advanced Leader Silver

What is your area of expertise? How does your personal and professional experience relate to your Learning Master role? My expertise is instructional design with special interest in learning technologies. I enjoy exploring tech and appreciate its rich opportunities. This background helps me think about how we might improve an already valuable education program.