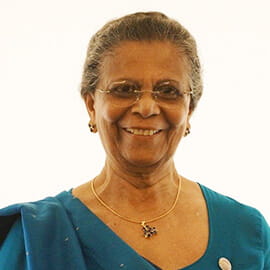 Region 13 Learning Master
What is your favorite Toastmasters experience?
"Had not heard of toastmasters,but on hearing of a speechcraft program decided to enrol. I had thought myself to be a good speaker. On delivering the 'ice breaker' speech and hearing the evaluation realized how wrong I had to join toastmasters."
Length of time as a Toastmaster: More than 10 years
Highest position held: District officer
Highest education awards earned: Distinguished Toastmaster
What is your area of expertise? How does your personal and professional experience relate to your Learning Master role? I am a trainer in communication skills and as a toastmaster mentoring is my forte. The role of learning master has given me the opportunity to express my experience and learning to others around the world. I have also got the opportunity to write.