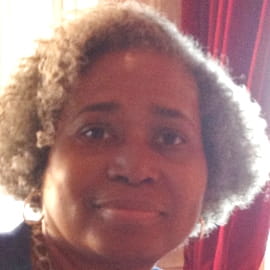 Region 8 Learning Master
What is your favorite Toastmasters experience?
"In October 2003, I was invited to attend a Toastmasters meeting. I was so impressed with the meeting structure and speakers, I joined. My Toastmasters backpack sparks lots of conversations and the opportunity to Talk Up Toastmasters."

Length of time as a Toastmaster: More than 10 years

Highest position held: District Officer

Highest education awards earned: Distinguished Toastmaster

What is your area of expertise? How does your personal and professional experience relate to your Learning Master role? Training, Team Building and Leadership. The Learning Master role provides an avenue to utilize my skills and provide input into the next generation TI Education program.