Wild Idea-Man Rises
Toastmaster Todd Millenacker effectively pitches his unique pursuits
January 2020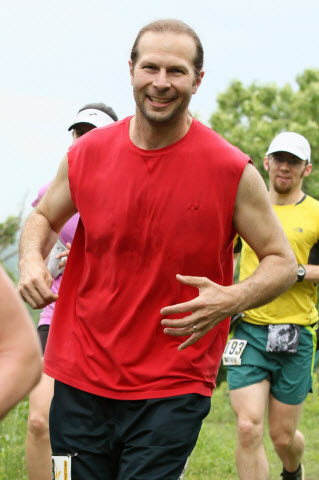 Operating at two ends of the career spectrum, as both a jingle writer and endurance athlete, Todd Millenacker uses one method to sell himself—confident communication, which he says was strengthened by his Toastmasters experience.
"To be honest, I was never really afraid of speaking in public; however, using the lessons I learned from Toastmasters, I have been better-able to communicate my often-far-out ideas much more clearly, effectively, and efficiently," he says. "Overall, I feel I can more effectively view a situation from an outsider's perspective and tailor my jingles, speeches, emails, and ideas into something that piques interest and draws people into the conversation."
Millenacker's rising confidence is literal—two summers ago he hiked up (and down and up again repeatedly with some buddies) Hyland Hills Ski area, located in his home state of Minnesota, until it totaled the equivalent of climbing Mt. Everest; hence, what he dubs his "virtual Mt. Everest climb."
But he and his friends didn't stop there. For their second summer act last year, they "virtually" swam the English Channel, which played out to 21 collective miles in a Minnesota school pool. Earlier last summer, Millenacker covered 101 miles in two days on foot, without carrying water or other nutrition, stopping and eating along the way where he could.
Not only did he pitch all these self-called "crazy ideas" to the press, he also was invited to be a guest on the Star Tribune stage at the Minnesota State Fair, where he was interviewed live for 30 minutes on his jingle-writing career and being an 'Interesting Minnesotan.'
He credits his Toastmasters public-speaking skills "for helping me keep the conversation fun and interesting." He says his confidence springs forth naturally after communicating ideas, conveying enthusiasm, and entertaining audiences with crazy, wild ideas. Toastmasters taught him: "you have to get people excited about what you're doing, and the confidence follows!"
---
A Journalist's Game Changer
Toastmaster Mario Conde raises his act in communication
September 2019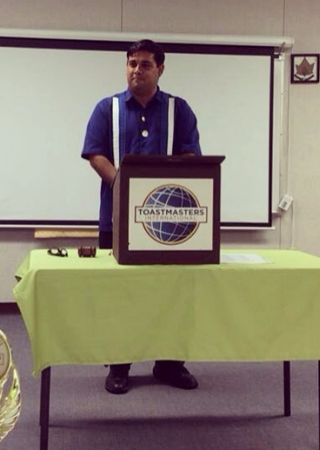 Leaders are not born, they're created by other leaders, believes Mario Conde, a journalist in Southern California. Even though Conde made his living by communicating, it wasn't with the "take charge" attitude he has today, thanks to Toastmasters, his career "game changer," according to him.
In 2012, Conde attended his first Toastmasters meeting and immediately afterwards, handed over his dues to become a member. He immersed himself in the program, recognizing that even though he was a journalist by trade, he lacked the proper communication skills to reach his full potential and inspire others as a leader. Two years later, he was club president of Wintergarden Toastmasters in El Centro, California, bringing it to the President's Distinguished award level during his term.
"My experience leading the club showed me that I could work with other people and achieve great things," he says. "I was able to be creative and make decisions that would benefit the club and help our new members, in turn, reach their potential."
After this journey, Conde applied his leadership skills to community efforts. He chartered the first chapter of Junior Chamber International in California's Imperial Valley, continuing to serve as president for young professionals who "want to make a positive impact in the community through leadership and service."
Conde also applied what he learned at Toastmasters to his work as a member of the Calexico (California) Rotary Club.
"Toastmasters is truly the place 'where leaders are made,' because it taught me how to connect with people and get things done," Conde relays. "Those skills are now being applied in every project I do for my career and for the community. Toastmasters showed me how to communicate, so when a project comes out that will be beneficial for many people, I jump on it. After all, the ultimate role of a leader is to create new leaders."
---
Book-Signing Smarts
Toastmaster Mary Hiland took vocal variety to the highest level
January 2019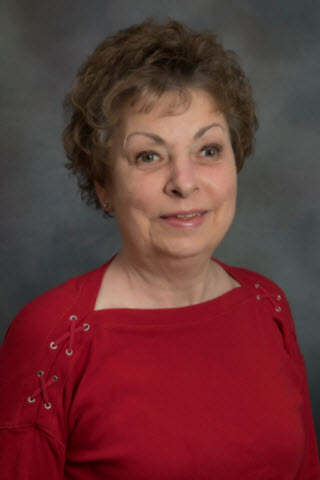 How do you extinguish monotony at your book reading? If you're Mary Hiland, an author and blogger who happens to be blind, you call upon lessons previously learned at Toastmasters, including that of vocal and visual variety.
"A book-signing can be as boring as a literature lecture, but as a former Toastmaster, I took vocal variety to the highest level, by asking my friends to read sections of the book for me," she says. "I couldn't read it myself, because I'm blind, but I introduced each person before they read."
Hiland also incorporated visual variety by having each of her readers stand when they spoke. "I stood whenever I spoke, but when my readers would stand to read, I would sit down," she recalls.
Hiland brought plenty of copies of her book, "The Bumpy Road to Assisted Living: A Daughter's Memoir," to the book signing and held it up for people to see. She encouraged questions and comments; she incorporated humor and seemingly made eye contact, "as I am pretty good at faking it," she relays.
She knew her audience—one of the "cardinal rules of Toastmasters," she states. In this case, it was a group of seniors who either had just gone through the process of moving a parent into assisted living or knew it was coming soon.
Hiland made sure she practiced her opening monologue, the segues into each reading and her ending, just as she would when delivering a speech at her former Toastmasters club.
The one mistake she made? "Not bringing enough books to sign—a sign of success!" Hiland exclaims. She credits Toastmasters for her book-signing smarts.
---
From Perspiration to Certification
Action cured fear for Toastmaster Cheryl Becker
August 2018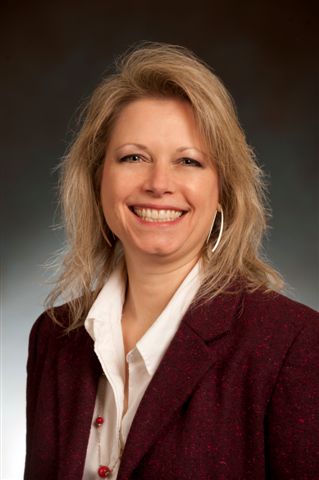 Admittedly, she was a terrible public speaker. "My voice would quiver; I would forget what to say; I would perspire," Cheryl Becker recalls. It was the fear holding her back. The antidote—the Toastmasters experience, but it didn't happen overnight.
"When I first read the Distinguished Toastmaster requirements I thought, 'I will never do that,'" Becker, a former IT auditor, relays. After starting the club CinToast (which meets at Cintas Corporation in Mason, Ohio) in 2001, she received her DTM in 2013. But that wasn't all.
She became an instrumental part of her county's Board of Elections, managing polling locations and eventually training election workers for almost five years. She also joined, and later became president of, the Institute of Internal Auditors, where she gave presentations to the 500-plus members, as well as to other professional associations.
"I was having so much fun being onstage that I found a position within my company where I could be onstage as my day job," she says.
In 2015, Becker became Six Sigma Black Belt Trainer for Cintas Corporation. Since then, she's received other certifications to continue to grow her leadership and communication skills as a mentor, motivator and influencer. "Toastmasters, and my fellow Toastmasters, gave me the practice, feedback, confidence and training to stretch myself more than I could imagine."
Ultimately, she says, action cures fear. And for Becker, Toastmasters is how she sprang into action.
---
Wedding Wows
Toastmaster Alexander Choren uses his skills to impress his bride's family
January 2018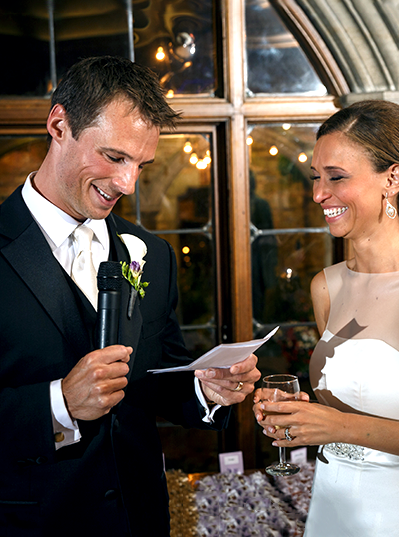 It's natural to be nervous about giving a wedding speech — especially when you're the groom. Alexander Choren says that at his wedding two years ago, he was able to harness the tools he learned through his Toastmasters experience and make an indelible impression on his new wife's family.
Their intimate ceremony was attended by his close friends and family in the Midwestern United States, and also by his wife's family — who made the trip from their native country, Brazil. "In the years of our dating, despite my best efforts with textbooks, audio tutorials and even a tutor, my Portuguese skills remained rudimentary at best," Choren says.
However, after months of painstaking effort and applying the principles he learned through Toastmasters, he was able to craft a speech to thank her family for making the trip and for entrusting their daughter's care to him. Choren says, "The structure, body language and presence I was able to utilize while giving a speech in another language helped carry my message as much as the words themselves."
He is grateful he was able to share his care, love and appreciation for his now wife with her and his new extended Brazilian family. He adds, "Thank you, Toastmasters for teaching me the skills to reach beyond just words being spoken."
---
From Toastmasters to TEDx
How this public speaker honed her skills to a higher level
July 2017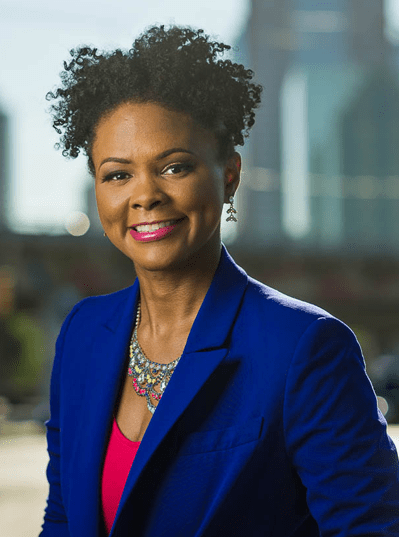 Although Alicia M. Morgan had been a public speaker for several years, she still heavily relied on reading her notes. Upon attending a Toastmasters lunch and learn, she was impressed with what the organization had to offer and joined in 2011. Morgan says, "I wanted to become more comfortable with impromptu speaking and delivering presentations.
As she attended weekly meetings, she became more engaged and involved as a member, and eventually took on a club officer role. "The feedback I received on my Ice Breaker speech helped me to become a more effective speaker," Morgan says. She proudly states that with the help of a Toastmasters mentor, she successfully worked through her Competent Communication and Competent Leadership manuals within one year.
In 2012, she was awarded Toastmaster of the Year by the Creative Expressions Club in McKinney, Texas. Morgan says, "Since that time I have done several speeches and presentations using the power of vocal variety. I apply my leadership strengths and values when creating program development initiatives to help for-profit corporations, nonprofits and educators streamline processes and project implementation plans to save time, money and resources."
Morgan also provides career and workforce readiness training for high school, college and career professionals. "I absolutely know that I am a better speaker and leader because of all of the powerful techniques I learned in Toastmasters," she says. She adds, "It is a great place to begin the journey of becoming a more effective communicator. I am excited that this year I will be delivering my first TEDx Talk and will use what I learned in Toastmasters to deliver my speech with impact."
---
Her Stumbling Blocks Became Building Blocks
How Toastmasters turned a terrified speaker into a huge success
March 2017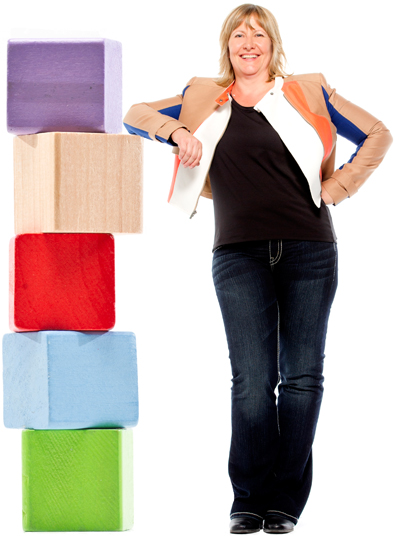 Barbara May has extensive experience and first-hand information to share about overcoming stumbling blocks at work and in life. She has interviewed business owners on Learning & Job News, hosted Access Television's May We Talk? and she has facilitated more than 500 career and employment workshops.
Like many people, she was terrified of public speaking; joining Toastmasters helped her overcome her fears. May says, "The experience also gave me the confidence and skill to stretch out into other areas, like television and stand-up comedy." In fact, when she first started interviewing business owners on the Learning & Job News in 1996, Neil Wilkinson (1993-94 Toastmasters International President) was the first person she interviewed.
She has accomplished much, including acting in several television commercials and getting into the Guinness World Records by performing in the longest stand-up comedy show in history. "I always encourage people who attend my workshops to join Toastmasters because it is a great way to build their communication and leadership skills, and it looks impressive on a resume," May says.
May has been presenting workshops and motivational talks about effective communication, coaching and career planning since 1995. When she was 46, she suffered a life-threatening pulmonary embolism. She said, "Every moment felt like a hurdle, like a trial, as I experienced it, so every moment looked like a victory as I looked back at it." This health crisis showed May what her unifying purpose was: helping people get past their stumbling blocks.
I am grateful for my Toastmasters experience because it helped me get past my public speaking stumbling blocks and started me on a journey doing what I love."