Catch the Convention Early Bird!
Celebrate with members from around the world at the 85th Annual Toastmasters International Convention August 17–20 in Washington, D.C. Don't miss out on the Early Bird discount now through June 6.
2016–2018 International Director Candidates
The International Leadership Committee nominated international director candidates for the 2016–2018 term. Get to know the candidates who will be voted on at the August 2016 Annual Business Meeting.
Submit Club Charter Forms Early
More clubs charter in June than at any other time, so please send your district's new club forms early for timely processing. If you have questions, email the New Clubs Team.
Recognize an Outstanding Toastmaster
Each year, the International President chooses several Presidential Citation recipients and presents each with an award during the International Convention. If you know a member who has made significant contributions to the organization, according to Protocol 9.2, nominate him or her by May 31.
New! How to Build a Toastmasters Club
This newly updated guide gives information and resources to anyone who would like to start a Toastmasters club. It describes the types of Toastmasters clubs, how to generate interest, tips for a successful club and much more.
New! Mobile App Flier
Print and hand out copies of this quick "how-to" guide to help your members make their club meeting roles easier by using the Toastmasters International Mobile App.
---

Updated Handbooks for Incoming Officers
Seven copies of the newly updated Club Leadership Handbook will be sent to your club. This handbook helps officers understand their roles and responsibilities. The English version will be delivered this month and translated versions will be delivered in June. Please give a copy to each of your newly elected officers.
Earn Distinguished Club Credit
Whether your club elects officers annually or biannually, it's time to hold elections for the next term. To receive Distinguished Club credit, please log in to Club Central to submit your revised officer list by June 30.
Check Your Mailbox for New Translated Materials!
The translated Club Officer Mailing is coming soon. For the first time, this kit includes the translated Speech Contest Rulebook. Translated materials are available in Arabic, Simplified Chinese, Traditional Chinese, French, German, Japanese, Portuguese and Spanish. For more information on your mailings, please email tracking@toastmasters.org. Additional translated materials are available in the Toastmasters online store.
Beat the Clock by June 30
Make membership-building fun! Encourage everyone to participate in the "Beat the Clock" program between May 1 and June 30. If your club adds five new, reinstated or dual memberships to your roster you'll get a special ribbon to display on your club banner, plus a 10% discount on your club order.
Share Your Wisdom
Get recognized for being a mentor by wearing the stylish Mentor Pin. Get 10% off during the month of May by using the promo code MENTORPIN.
---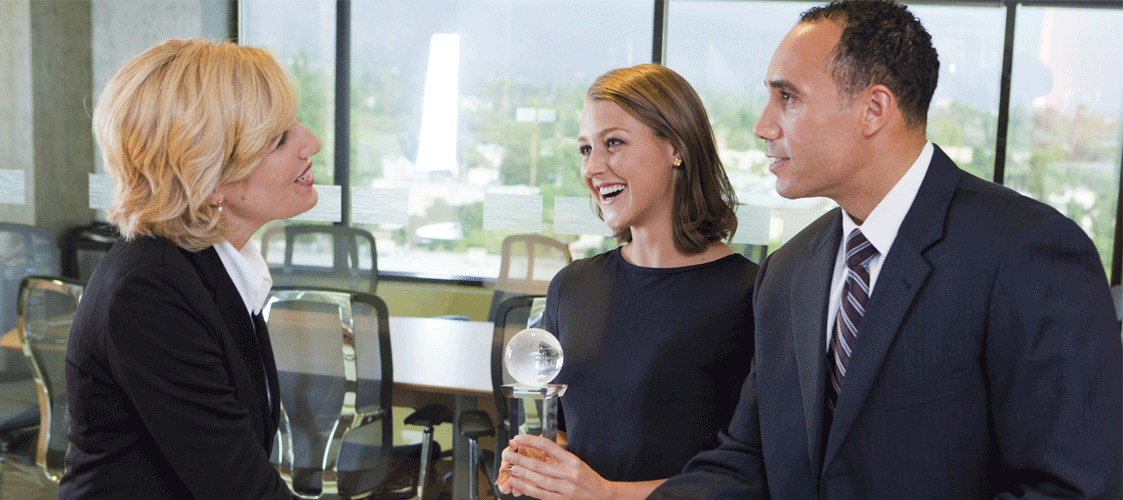 Report Your District Speech Winners
Program Quality Directors, please be sure to have the chief judge for your district submit the Report of District International Speech Contest Winner form the Monday following your district's speech contest. Toastmasters International must receive this report before contacting the district winner with important information about competing in the semifinals.
Reminder: Club Visit Reports Due 5/31
Area Directors, are your clubs fostering a supportive learning environment and delivering the best possible member experience? Evaluate clubs based on club quality standards listed in Moments of Truth, and complete an Area Director's Club Visit Report online through District Central. Your support empowers club officers to help members achieve their goals, and submitting your reports is a requirement for your own Distinguished Area Program Goals. Please email any questions to districts@toastmasters.org.
It's Time to Report Alignment Changes
In June, you will receive an important email from District Services with instructions for submitting alignment changes for the 2016–2017 program year. Please report changes to Toastmasters International as soon as possible but no later than July 15.
District Leader Training
On August 15 and 16, Toastmasters International will conduct a training program for 2016–2017 district directors, program quality directors and club growth directors. District leaders will develop core leadership skills, share best practices and network with others from around the globe. This event will be held prior to the International Convention in Washington, D.C.
Plan Now for Year-End
June 15 is the last day for district leaders to place supply orders or access the district reserve account for the 2015–2016 program year. District accounts for the 2016–2017 program year will be available beginning July 1.
Did you know?
The mobile-friendly Meeting Room is an exclusive community where you can engage with fellow district leaders worldwide. Start now by using The Meeting Room to share ideas and best practices for a smooth new leader transition.
---
3 Steps to a Smooth Transition
Whether you're closing out your current role or are new to leadership, managing transition between leaders is critical to the long-term success of clubs and districts. Ensuring that new officers are prepared and motivated as they assume their roles is a key factor in club quality, ultimately affecting member retention and growth. If you are an outgoing club officer or district leader, here are three things you can do to help the incoming leader settle in to their new role:
Step 1
Begin by scheduling a meeting that includes the outgoing and incoming club or district leadership teams. Create an agenda to:
Review goal achievement over the past year to understand where your club or district has been, and to help you identify where it is going.
Address any pressing business that may impact the incoming club officers or district leaders.
Dedicate time for outgoing leaders to work with incoming leaders (e.g., outgoing vice president-education works with incoming vice president-education).
Step 2
Before the meeting, identify what needs to transition:
Create a calendar and checklist to ensure understanding and accountability.
Identify key items that need to be addressed and who should address them.
Look at any issues or decisions made in the current administration that will affect incoming leaders.
Step 3
Mentor the incoming leader and share your knowledge and experience, including best practices for the role. If you are a club officer, share the benefits of leadership and how the experience will help the incoming officer and the organization.
Incoming Leaders
As an incoming leader, the best thing you can do to prepare for and get familiar with your role is to spend time with the outgoing leader. Additionally, it's helpful to read the club and district leadership handbooks and attend Toastmasters training sessions. You are also encouraged to ask questions – please call or email the club or district leadership teams and they will be happy to assist you.