Toastmasters International Mobile App Launched!
The new must-have for your next club meeting is here. The Toastmasters International mobile app is the first official app designed to help you perform club meeting roles with convenience and ease. It gives you instant access to your club roster and features a built-in Ah-Counter, grammarian and timer.
Stay True to the Toastmasters Brand
Toastmasters International has created materials to help you use the brand accurately and consistently. In order to increase brand awareness throughout the world, it is important that your promotional efforts use consistent branding. Check out the brand manual, templates and helpful videos on the
Logos, Images and Templates
webpage.
Customizing Toastmasters Materials
If you would like to create customized materials for your district or club, please submit a Trademark Use Request. World Headquarters will be happy to assist you in designing materials that follow Toastmasters' intellectual property and brand guidelines.
---

It's Time to Talk Up Toastmasters!
Tell prospective members about Toastmasters during the month of March and receive a 10% discount on Promotional Items (Use Promo Code: PROMO). Increase your membership this month through the Talk Up Toastmasters membership-building program.
Receive Club Officer Kits on Time
To ensure that the materials for 2015–2016 officers arrive on time and in the correct language, please follow the directions below by March 15:
Log in to Club Central and select your club name and number.
Click Update my club mailing address.
Confirm or update your mailing address and language preference for officer manuals.
Submit Dues Renewals Online by April 1
Please log in to Club Central to process your club members' dues, and email the Membership team if you have questions.
Is Your Club OFAC Compliant?
The U.S. Office of Foreign Assets Control (OFAC) has placed sanctions on certain countries where Toastmasters clubs exist – or may be chartered. To ensure compliance, all club officers in the countries listed below must verify that no club members appear on the Specifically Designated Nationals and Blocked Persons List (SDN). Please review the SDN list if your club is, or will be, in one of the following locations: Western Balkans, Belarus, Burundi, Central African Republic, Cote d'Ivoire, Cuba, Democratic Republic of the Congo, Iraq, Lebanon, Libya, Myanmar, Somalia, Sudan, Ukraine, Venezuela, Yemen and Zimbabwe. Please email us if a member appears on the SDN list.
Are Your Club Officers in Good Standing?
Please verify that your club officers have paid their dues so they can continue logging into the Toastmasters International website to conduct club business. Lack of payment may also result in discontinued communications from World Headquarters. If you have any questions, please contact us by email.
---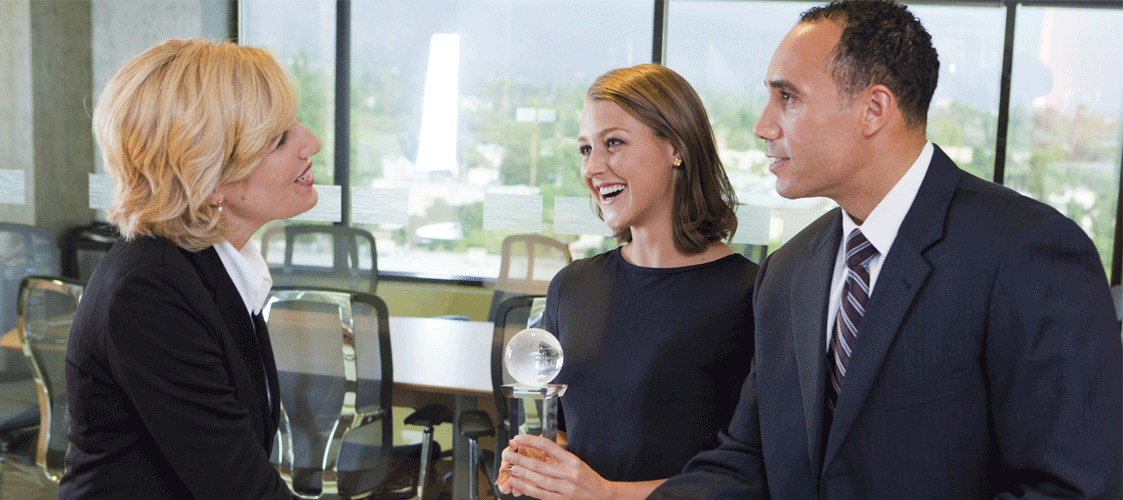 Program Quality Directors: Get Credit for Club Officer Training
Clubs with officers who attended the second round of training receive credit toward goal 9 in the Distinguished Club Program. Please submit your Club Officer Training Report to District Central by March 31 to ensure credit is received. As changes are not accepted after May 31, please check your report regularly for accuracy. Click here for the Club Officer Training Schedule.
How Is Your District Performing?
Is your district on target to meet its goals in the District Recognition Program by June 30? Stay updated with its progress by frequently reviewing your district's performance.
Help Your Clubs Remain in Good Standing
To remain in good standing, your clubs must have at least eight paid members – three of whom must be renewing members from the prior period. As a courtesy, all clubs that have not met this requirement for the October 2015 renewal period have been informed. To prevent club suspension, please ensure that your clubs' renewal dues payments are submitted before March 31, 2016. If your district has clubs with fewer than eight members, this may be a good opportunity to assign a Club Coach to any qualifying clubs.
Order a Communication and Leadership Award
Many districts plan to present a Communication and Leadership Award to an outstanding communicator or leader at their April/May conference. To place your order, email us early to avoid delay. Generate coverage for your conference by promoting the award recipient to local media. Have your PRO review the Toastmasters' publicity and promotion handbook, Let the World Know, for more information.
---
Using the Brand Promise to Help You Lead
One of the most important components of a strong brand is its promise. In Toastmasters, it's the expected tangible benefit; basically what we say we will do for each member. A brand promise is most often used as an internal message to help drive communication and performance. A strong brand promise accomplishes three key things:
It conveys a compelling benefit.
It is authentic and credible.
It is kept every time.
The Board approved the Toastmasters Brand Promise in the August 2015 meeting:
Empowering individuals through personal and professional development.
This is the promise Toastmasters International makes to club members. Once we have reached this goal consistently, through all clubs across the globe, we will have achieved club excellence. Clubs, areas, divisions, districts, region advisors, international officers and directors, and World Headquarters staff all support club excellence in myriad ways. So how can you contribute to fulfilling the Toastmasters brand promise?
Select, develop and support leaders at all levels. Clubs that deliver on the brand promise and meet members' needs are led by strong club leaders. Because leadership is not a requirement of membership, the district must provide clubs with the right skills and training to encourage leadership engagement.
Schedule special club meetings before club elections to promote the value of leadership. In this special meeting, each officer shares the expectations and responsibilities of their specific role, highlighting their own experience and how they developed personally and professionally as a result of their leadership role.
Clearly convey expectations and responsibilities of the roles. Offer examples of how good leaders positively affect the club and illustrate how these leaders personally benefit from the experience.
Archived Leader Letters (2016)
---