The Convention is Just Two Weeks Away!
Haven't purchased your registration package yet? There's still time! Be sure to catch the excitement of the 85th Annual Toastmasters International Convention on August 17–20 in Washington, D.C.
Have the Convention at Your Fingertips
Download the 2016 Convention App now! It has everything you need to navigate your way through convention events. View the schedule and set reminders, find your way with the interactive map, post pictures, connect with fellow Toastmasters and much more!
Can't Attend the Convention?
Bring the excitement of the Convention to your members! Schedule a viewing party to catch the thrill of Opening Ceremonies and other highly anticipated convention events through Toastmasters Convention On Demand. To host the ultimate convention-themed party, go to the Convention On Demand Party webpage, where you'll find convention-themed Table Topics questions, trivia, photo contest details and other fun ideas.
Speech Contest Semifinalists Announced!
Who is representing your district at the 85th Annual Toastmasters International Convention? Find out who will compete to advance in the finals of the World Championship of Public Speaking®.
---

Add 5 New Members to Receive a Smedley Award
Will your club be able to add five new, dual, or reinstated members with a join date between August 1 and September 30? Accomplish this goal and your club will qualify to receive a "Smedley Award" ribbon, which you can display on your club's banner. Visit the Membership Building programs page to learn more.
Can Guests Find Your Club?
Help prospective members find your club by ensuring your club information on the Toastmasters website is current. Log in to Club Central to update your club's meeting location, and include a phone number and email address.
Have You Assigned Your Club's Proxy?
The 2016 Annual Business Meeting is just two weeks away! All club presidents, secretaries and liaisons should have received an email from World Headquarters regarding proxy information. Confirm that your club has discussed and decided who will carry its vote to the meeting. If you have not received the email with proxy information, please contact us.
Train Club Officers by August 31
One of the most critical parts of your district's mission is to provide semiannual club officer training. Be sure your club receives Distinguished Club Program credit by ensuring your officers are trained between June 1 and August 31. Your district's program quality director must report the training details via District Central by September 30; corrections may be made until November 30.
---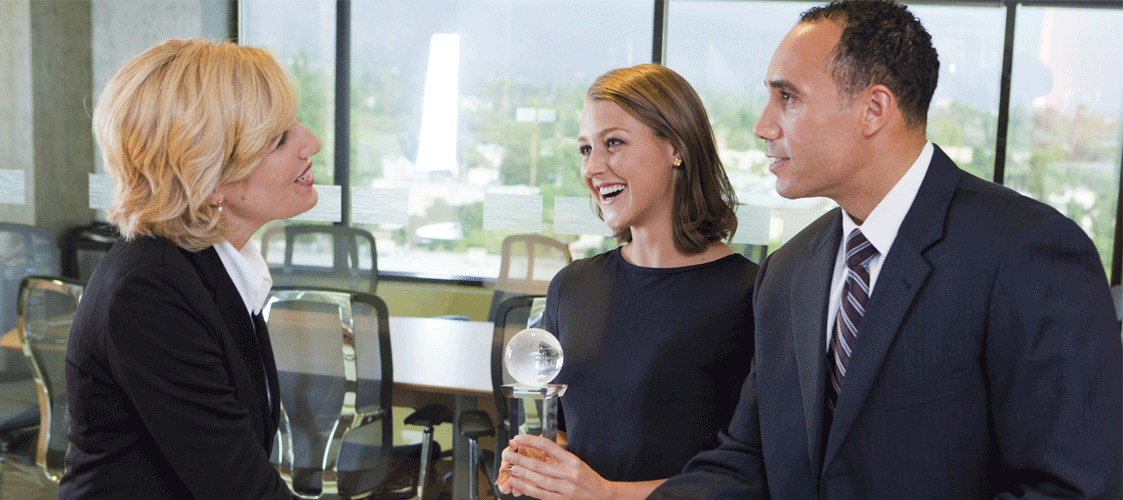 Region Advisor Application Process Now Open
Region advisors help districts grow by guiding and mentoring district leaders to achieve success. Would you like to be a region advisor or to encourage another member to apply for this volunteer position? Applications for the 2017–2018 program year are now being accepted.
Congratulations to the 2015–2016 Distinguished Districts
For the 2015–2016 program year, 47 districts met their goals and achieved Distinguished or better status in the Toastmasters International District Recognition program. There were 13 President's Distinguished, 12 Select Distinguished and 22 Distinguished districts. Well done!
District Leader Training – Be Ready for a Great Start!
Training for district directors, program quality directors and club growth directors will be held August 15–16, prior to the Convention in Washington, D.C. To get the most out of your training, please make sure to complete the pre-work that was emailed to you so you're ready for a great start on Monday morning!
District Directors: Place Your Supply Orders at the Convention
Incoming district directors are invited to attend an exclusive preview of the Convention Store Tuesday August 16 from 7:30–8:30 p.m. District directors may also place orders with district funds at various times throughout the event.
For District Finance Managers
Please email the Year-end Audit, Certification and Narratives by August 31. Also, please mail the supporting documentation and signed reports to World Headquarters.
2016 Convention District Finance Meeting Reminder
If you have scheduled a District Finance meeting at the International Convention, please contact your district's Senior Accountant for more information.
Area Directors, Visit Your Clubs
Each district must establish and maintain positive, supportive relationships with its clubs. Area directors play a critical role in creating this relationship through club visits, which are required twice a year. To meet one of the qualifying requirements of the Distinguished Area Program, please log on to District Central and submit an Area Director's Club Visit Report for at least 75 percent of the base number of clubs in your area. You can view your progress on the dashboard.
Expecting an International Officer or Director Visit?
Districts that are scheduled to receive a visit from an International Officer or Director should have received an email notification from World Headquarters. Please refer to www.toastmasters.org/districtvisits to help you prepare for these visits. You will also be contacted by a WHQ staff member to schedule a teleconference. At that time, more details will be shared about the role of the international officer or director during their visit.
Have Your Clubs Assigned Their Proxies?
The 2016 Annual Business Meeting is just two weeks away! All club presidents, secretaries and liaisons should have received an email from World Headquarters about proxy information. If a club member will not be attending the meeting, district directors are encouraged to follow up with club leaders and suggest that the club designates their proxies, and how to cast its votes.
---
Top 5 Ways to Create a Quality Club
Every new and prospective member's initial interaction with a club should be a positive one. Here are the top five ways to create a quality club:
#1 – Make a Strong First Impression
First impressions are important to club success because positive experiences and observations by guests determine whether they will return and become members. Each guest should be greeted at the door, introduced to officers and members and be given a Guest Packet.
#2 – Assign Mentors to New Members
Strong mentoring provides clubs with a vital boost. A positive mentoring relationship offers great benefits for the new member as well as for the club as a whole. The Mentor Program Kit (Club) has materials to help clubs start a mentoring program.
#3 – Keep Meetings Well Planned and Organized
Everyone wins when meetings are organized and skillfully conducted. Club officers show respect for members' time when meetings start and end on schedule. Ensure that members know their responsibilities and are prepared to follow through with their assigned roles.
#4 – Grow Your Club!
When the club has enough members to provide leadership and fill meeting and committee assignments, this creates a lively, active club that benefits existing members and draws new members in. Use the Membership Building Kit, which includes guest information cards and badges, and informative brochures and fliers.
#5 – Celebrate Accomplishments
Motivate members to stay active by monitoring their progress toward goals, submitting completed award applications immediately and consistently recognizing member achievement.