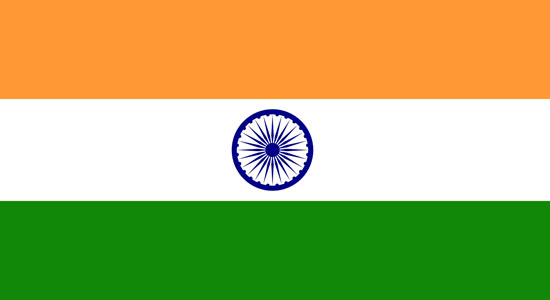 The following contains information that may pertain to your club or district regarding compliance requirements in India.
District Compliance
Toastmasters International engaged local legal counsel, who has indicated the organization is in compliance with India law and establishing a legal entity is not required.
According to the Bylaws of Toastmasters International, Article XII: Districts, Section 3 (e), Districts, Divisions, and Areas are not permitted to create their own legal entities as this would jeopardize our non-profit status.
Toastmasters International shall indemnify district directors as long as the directors are in compliance with Toastmasters' governing documents and have met the standard of conduct per Section 5238(b) or Section 5238(c) of the California Corporations Code. For more information see the Bylaws of Toastmasters International, Article XIII: Miscellaneous, Section 6(b).
Club Compliance
Thank you for your interest in club compliance in India. We will continue to monitor club compliance in India but have no information available at this time. We will be sure to update this information if the situation in India changes regarding club compliance.
Club Financial Information
Banking
Chartered Toastmasters clubs may open bank accounts with the Federal Bank, which has a Pan-India presence, in the name of the respective Toastmasters club. The following items are required to open a club bank account.
A copy of the Club Charter Certificate
Form 60 (Federal Bank will provide)
Club address (On letterhead for Corporate Clubs or Lease Agreement/Utility bill for Community Clubs)
The meeting minutes, or a simple letter drafted by the club secretary stating the two or three club officers who are authorized as signatories on the club bank account
Club Bylaws /Form 6 (Submitted at the time of Chartering the Club)
KYC documents of account operators (PAN card, address proof, two photos)
For additional assistance, please contact Treasury and Compliance.
Financial Information
Toastmasters is registered in the United States (U.S.) as a 501(c)(3) nonprofit. World Headquarters does not have a physical location or permanent establishment in India; an International Bank Account Number (IBAN) or an Indian Financial System Code (IFSC) number is not applicable for Toastmasters International.
If your corporate sponsor requires documentation, please provide them with Toastmasters International's No Permanent Establishment (PE) Declaration, Form 10F and/or Tax Residency Certificate (TRC). These documents show proof of our status as a nonprofit registered in the U.S. with no permanent establishment within India. You can find these documents within the following India Resources section.
Additionally, you may provide the U.S. W-9 and Wire Transfer Instructions for Toastmasters International to your corporate sponsor. If you need these documents, please contact the Treasury and Compliance team. Staff members can provide you with the most up-to-date forms available.
Intellectual Property
We understand the challenges a district or club in India may face when purchasing items and goods from the Toastmasters Online Store. To help alleviate these challenges, we are researching methods to provide our districts, clubs and members with the quickest and most cost- effective ways to purchase and receive goods.
We ask you to respect Toastmasters' intellectual property and abide by Policy 4.0: Intellectual Property and our brand guidelines. Items that are not purchased directly from the online store or have not been approved by Toastmasters' Brand and Trademarks teams can be considered counterfeit goods. This undermines the organization's ability to protect our copyrights and registered trademarks and to ensure that members only receive the highest-quality goods.
If you would like to create customized goods for your district or club, please submit a Trademark Use Request. Our teams will be more than happy to assist you in designing a product that doesn't conflict with Toastmasters' intellectual property and follows our brand guidelines.
Toastmasters International has a portfolio of trademarks both in the United States and India. Trademarks registered in India can be found in the following India Resources section.
Record Retention
During the program year, a district or club will accumulate documents and emails. Therefore, Toastmasters recommends that the district or club follow the record keeping policy, which can be found in the FAQs.
Additional Information
For more information, or for questions that are of an urgent nature, please contact the Treasury and Compliance team concerning financial questions or the Legal team at World Headquarters.
*Disclaimer

The materials and information available on these pages, including the country pages, are for informational purposes only and do not constitute legal, financial or tax advice.