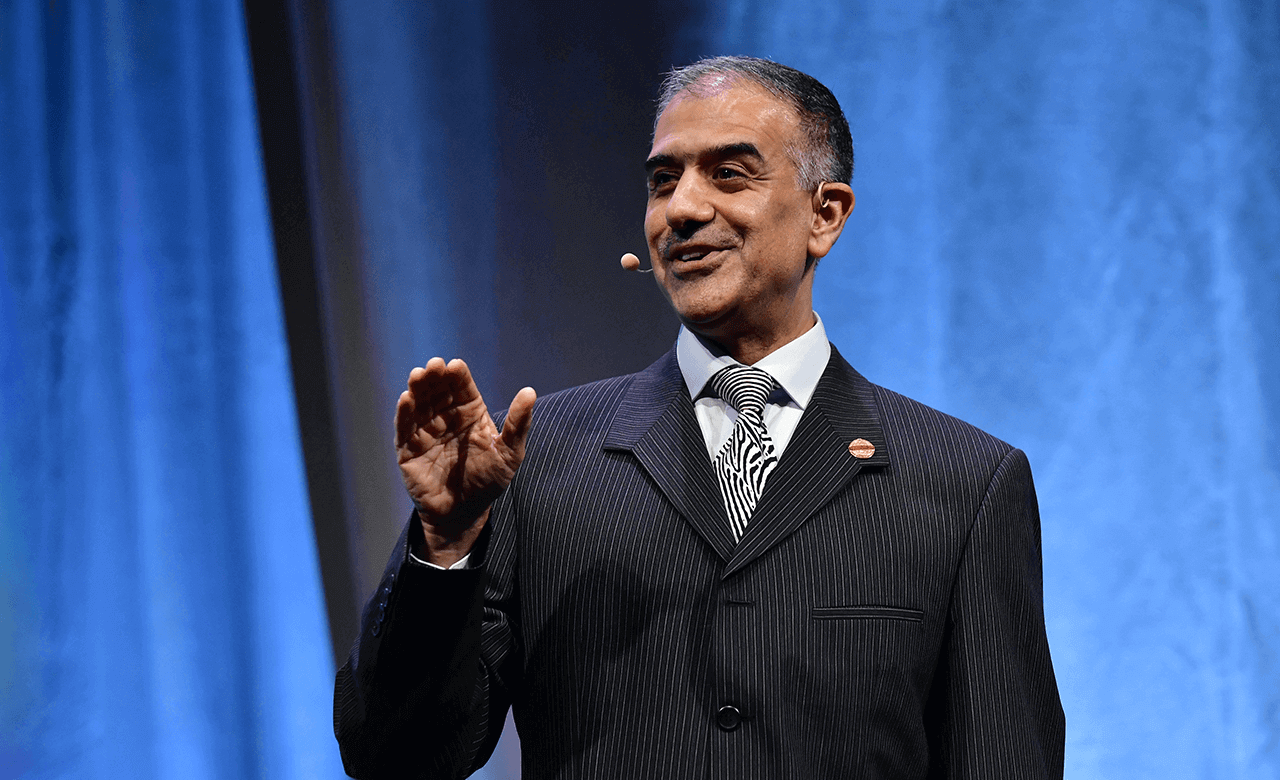 Featured Article
These five H's can help you decide.
Shared News
Encourage #MyWhy Storytelling
Many Toastmasters have great stories to tell regarding their motivation for joining, so we are launching the #MyWhy campaign to tell the world their stories. Encourage your club members to share their passion in a one-minute-or-less video that ends with them holding up the #MyWhy sign and stating, "And that's my why!" If they make public posts using the hashtag #MyWhy, tagging Toastmasters International, their stories may be shared on Toastmasters social media pages.
Searching for 2019 Convention Presenters
Are you dynamic in front of a large audience? Opportunity awaits to present at the 88th Annual Toastmasters International Convention, scheduled for August 21-24, 2019 in Denver, Colorado. Tell us about your talent addressing international audiences of 1,000 people or more: submit your video and application by December 31, 2018.
Images Aplenty in Libris
Clubs can get even more creative now that a wealth of images for club use can be downloaded through Libris. Access the Toastmaster magazine archives and branded images, easily accessible through the Toastmasters gallery on Libris. Check out the history, check out the excitement!
You Can Still Catch the Best Moments!
Did you miss all or some of the 87th Annual Toastmasters International Convention? It's never too late to watch (or re-watch) opening ceremonies, inspiring education sessions, the World Championship of Public Speaking® and more, thanks to Convention On Demand. Download events a la carte or in an all-access package; either way, your purchased content will remain accessible for streaming indefinitely.
Find Convention Photo Favorites
Relive the magic moments you and your peers experienced at the 2018 International Convention through the official convention gallery, where you can purchase images as prints, digital downloads or keepsakes.
Promote Your Club in Member Connections
Does your club have photos to share with the world? Whether you've just celebrated an anniversary, conducted a fun-themed meeting or experienced a proud moment with one another—we want to see your photos! Send pictures to photos@toastmasters.org and include a description, your club name, number and location. Visit the Toastmaster online magazine to view Member Connections—a photo gallery created just for you. Your club could be featured next!
Board Meeting Highlights
The Board of Directors met in August 2018, prior to the International Convention. To learn the details of decisions that were made, watch the Board Briefing.
Club News
October Dues Still Accepted Online
Although the October renewals due date has passed, you can still submit dues payments online to keep your club and members in good standing. Log in to Club Central to submit dues or conduct other club business online. If you need assistance, contact Club and Member Support by email or phone at +1 720-439-5050, Monday through Friday, 6 a.m.–7 p.m. MT.
A Historically Good Deal
Read one or read them all! Visit the Toastmasters Online Store and use code BOOKS15 to save 15 percent on all Toastmasters books! Offer valid October 1–31, 2018. Not valid with any other offer.
District News
Take the Lead with Improved TLM
Thanks to district leader input, improvements have been made to the Toastmasters Lead Management (TLM) system, the online tool designed to help manage leads and prospecting activities. Starting October 15, a new lead form will be available with extraneous fields removed and a corporate club section added. Primary and required fields will remain; existing data will be retained. Additionally, a set of TLM Best Practices and Guidelines has been created to serve as a training resource and quick reference guide, now posted to The Meeting Room. Use your www.toastmasters.org credentials to access the site.
Profit and Loss Statements Due
To meet the October 31 deadline, please enter all financial transactions through September 30 into the district accounting system and reconcile bank accounts for each month through September 30. Once complete, notify District Finance to close the books. After the close has been finalized, prepare, complete and email the Monthly Narratives and Certification Spreadsheet for July – September.
Is Your District on Track?
Check the status of your district's progress in the District Recognition Program (DRP) by studying the dashboard located on the Distinguished Performance Reports webpage.
Area Directors: Hone Your Club Visits
Club visits help clubs grow and maintain quality. Serving Clubs through Visits: A Guide for Area Directors can help you navigate the varied environments encountered. Your support affects the future of clubs in your area and empowers club officers to help members achieve their goals. Submit your Area Director Club Visit reports through District Central no later than November 30 for credit towards the Distinguished Area Program.
Communication Plan Featured on PRM Webinar Video
The 2018 Public Relations Manager (PRM) Training Webinar discusses the new PRM Communication Plan, explains the PRM role, and provides tips, tools and strategies to help districts reach their target audiences and gain more media exposure.
Train Your Newly Chartered Club Leaders
Club officer training matters, regardless of when a club charters. New clubs that charter between September 1 and November 30 can achieve credit towards their Distinguished Club Program goals for the first training session when four club officers are trained by an authorized district representative in a live training session. Program quality directors can email training submissions outside of the available submission dates by including: club number, member names and corresponding officer position in an email to districts@toastmasters.org.
Additional Leader Letters
---
---
---
---
---
---
---