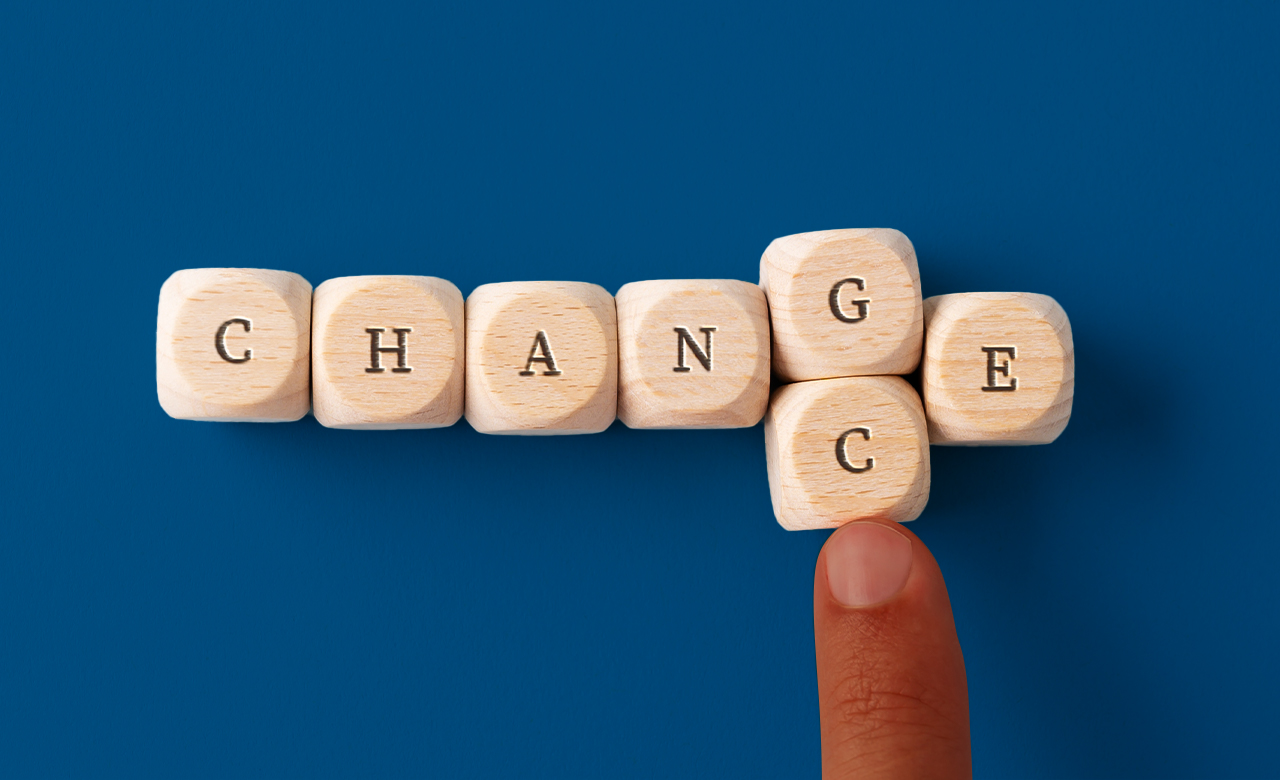 Featured Article
Find out how to see the opportunities challenging situations present to leaders.
| | |
| --- | --- |
| | Announcements |
SHARED NEWS
Replay Convention for Free! — Take this opportunity to rewind and replay all of the exciting convention highlights! We welcome you to invite friends, family, and colleagues to share in this experience that can help them become better listeners, influencers, and storytellers.
International President Virtual World Tour — Richard E. Peck, Toastmasters' International President for the 2020-2021 program year, is excited to announce a virtual world tour! During this tour, Peck will virtually visit clubs from around the world. An email will be sent to all clubs Presidents of clubs who have been chosen at random to participate in the virtual world tour.
See You Online! — Many members look forward to the day when they can return to in-person meetings. Online meetings allow members the opportunity to practice hosting virtual meetings, gain comfort and practice with technology, stay connected with fellow members, virtually visit clubs around the world, and expand their network. Please share these benefits with members, as well as this video message from International President Richard E. Peck, containing an update on how the coronavirus disease has impacted Toastmasters.
Leadership Amid the Pandemic — During any crisis, leaders have the choice to seize new opportunities through challenges. When the COVID-19 pandemic struck, Toastmaster Hanaa Mounzer and her fellow officers worked together to adapt quickly. In this October My Turn column, learn how open communication and collaboration helped Mounzer's Area create a legacy.
Spontaneous Speaking — For many Toastmasters, nothing strikes fear into the heart quite like Table Topics®. Challenging as it may be to answer the call to speak spontaneously, there are some ways you can prepare. Discover tips and tricks for becoming a better Table Topics speaker in this October Toastmaster article.
Rotary Session Recordings —Want to learn more about the alliance between Toastmasters and Rotary? Watch convention sessions from both Rotary and Toastmasters!
Tune In — In this new episode of The Toastmasters Podcast, hosts Greg Gazin and Ryan Levesque speak with 2020 Virtual Convention speaker John Bowe. Listen to this inspiring interview to hear Bowe's insight on the history of public speaking, and then read the accompanying article. After listening to the podcast and reading the article, take some time to listen to additional podcasts.
Stories That Inspire — After hearing about Toastmasters from a family member, John Bowe wanted to see what it was all about. The veteran journalist not only learned techniques for overcoming the fear of public speaking but discovered how they can profoundly change our lives. During October, visit the Toastmasters Online Store and use promo code IHSTS to save 10% Bowe's book, "I Have Something to Say." Offer Valid October 1-31, 2020. Not valid with any other offer.
CLUB NEWS
Round Two of Club Officer Training Coming Soon! — The second round of club officer training begins November 1. Ensure your club sends club officers to training so they can acquire valuable lessons and insights that will help your club be successful. For more information about club officer training, please contact the Program Quality Director for the District.
October Dues Still Accepted Online — Although the October renewals due date has passed, you can still submit dues payments online to keep your club and members in good standing. Log in to Club Central to submit dues or conduct other club business online. If you need assistance, please review the Club Central Tutorials. You may also contact Club and Member Support by emailing membership@toastmasters.org or calling +1 720-439-5050, Monday through Friday, 8 a.m. to 5 p.m. Mountain Time.
Looking for Your Renewals? — Has your club submitted information for members to be renewed that is still not reflecting on your club's roster? If your club has submitted payment by wire transfer, then this may be the reason for the delay. Please email the confirmation of the wire transfer (commonly called the SWIFT Receipt) to our Finance team, financequestions@toastmasters.org. They will ensure that the funds are allocated to your club for its use in renewing your members from the list and applications the club needs to provide. During the increased volume for the renewal period, please send only one communication regarding confirmation for the wire transfer.
DISTRICT NEWS
Area Directors: Conduct an Effective Club Visit — Support your clubs and understand their needs through quality club visits. Serving Clubs through Visits: A Guide for Area Directors can help you navigate the varied environments you'll encounter during these visits. Now more than ever, your support is crucial during this new norm due to COVID-19. Submit your Area Director Club Visit reports through District Central no later than November 30 for credit towards the Distinguished Area Program.
| | |
| --- | --- |
| | Reminders |
SHARED NEWS
Digital Guest Packet — Now that many clubs are meeting online and hosting guests, the need for good follow-up has increased. The "Why Toastmasters?" webpage is a great link to include in your email to guests after they visit your club. On this webpage, guests will find the same information found in the Guest Packet, including Toastmasters' structure, how they will grow, and details on how to join a club.
Open House PowerPoint Update —The Open House PowerPoint has been updated to reflect the new Toastmasters brand look, along with the current facts and figures. If you're planning an open house, please download the revamped presentation here!
| | |
| --- | --- |
| | Recognition |
CLUB NEWS
Smedley Award 2020 – Contest submissions for the Smedley Award have ended. Please be advised that all notifications regarding clubs that have earned the award will not be posted until late October due to month-end closing. For more information about the month-end closing dates, and their impact on reporting, please refer to our Month End Closing Dates page.
DISTRICT NEWS
Keep Your District on Track to Distinguished – Check the status of your District's progress in the District Recognition Program by reviewing the dashboard, located on the Distinguished Performance Reports webpage.
| | |
| --- | --- |
| | Training |
DISTRICT NEWS
Train Your Newly Chartered Club Leaders — It is beneficial to train all club officers, regardless of when their club is organized. New clubs that are organized between July 1 and August 31 achieve credit towards their Distinguished Club Program goals for the first training session when four club officers are trained by an authorized District representative in a live training session. Program Quality Directors can email training submissions conducted outside of the available submission dates by including: club number, member names, and corresponding officer position in an email to districts@toastmasters.org. Clubs that are organized between September 1 and February 28/29 will receive club officer training credit for session one and two when at least four club officers attend session two training held November 1 – February 28/29.
Round Two of Club Officer Training Coming Soon! — The second round of club officer training begins November 1. For more information about club officer training, please contact the Program Quality Director for the District.
Additional Leader Letters
---
---
---
---
---
---