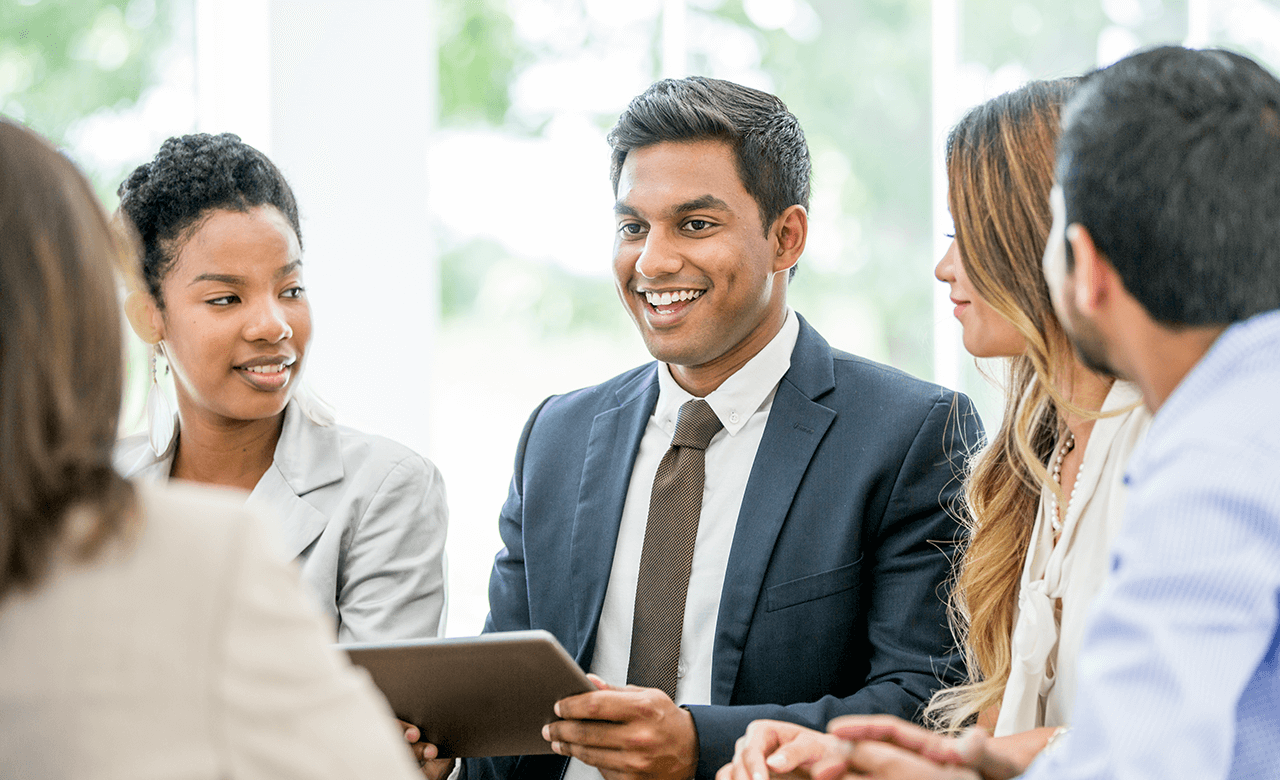 Featured Article
The first step is identifying your leadership style.
| | |
| --- | --- |
| | Announcements |
SHARED NEWS
Wow Convention Attendees - Do you want thousands of Toastmasters from around the world to see how your club wows? We are excited to announce that select Wow!Factor videos, submitted before July 1, will be played at the International Convention this year in Denver! Visit the Wow!Factor webpage for more information on how to submit your club's video.
Don't Miss Out on Early-Bird Pricing! - Planning to attend the International Convention this year? Register before July 10 and take 50 USD off the regular registration price. Don't delay – act now and save!
Jia Jiang is Golden - Toastmasters' most prestigious award is the Golden Gavel. It has been given annually since 1959 to an individual distinguished in the fields of communication and leadership. We are excited to announce Jia Jiang as the recipient of this year's award! Join us as we honor him with the award at this year's convention.
The Evolution of the Smedley Fund - When Dr. Smedley passed away in 1965, the Ralph C. Smedley Memorial Fund® was established to advance the educational purposes of Toastmasters International. At a recent Board of Directors meeting, the Board voted to clarify the focus of the Fund moving forward—providing youth outreach and emergency relief. Additionally, for the first time ever, members, clubs and districts can now request funds to aid either of these causes. For instructions on how to request disbursement of funds, visit the newly redesigned Smedley Fund webpage.
Give Members and Guests a Compelling CX - How well does your club deliver an outstanding customer experience? Today's guests want it all now; they expect to be wowed and are likely to respond favorably to club experiences that offer personal value, enjoyment and meaningful connections. By studying every aspect of your club's guest and member experience, you can learn how to create a customer-centric club culture. Are you ready to transform your club? Learn more in the May Toastmaster magazine cover story.
The Path to Dynamic Leadership - If you lead teams or defuse conflict on a regular basis, or want to improve your ability to do so, the Dynamic Leadership path can help you hone your leadership skills and ability to handle change. Discover how the projects in the path will benefit your everyday life and watch a video to learn how one member used these skills to lead groups in a diverse work environment.
Pathways Flier Updated - The digital version of the Navigating Pathways flier and all of the translated versions have been updated to add Engaging Humor, the latest learning path!
The Facts About Pathways - Have you ever wondered how many members are using the Pathways learning experience? We recently created an infographic all about Pathways. With useful information about the adoption rate, it is a great motivator to help ensure everyone in your club is Pathways-enabled!
Korean and Tamil Welcome Ribbons Now Available - We are excited to now offer our Promotional Welcome Ribbons in Korean and Tamil! With these latest translations, the ribbons are available in all 10 supported languages. Check them out and purchase a set to hand out to guests, open house attendees or at a conference!
Global Showcase Opportunity! - Do you have a product or work for a company that you want to share with the world? The 88th Annual Toastmasters International Convention is your global showcase opportunity and provides exposure to more than 2,000 influential and passionate leaders. Share, promote and sell your goods and services to Toastmasters from around the world. View the 2019 Exhibitors and Sponsorships Prospectus and sign up today!
Classic Look, Modern Fit - During May, save 10-percent on a Toastmasters Vintage Logo T-Shirt! With unisex and ladies versions, there's a shirt fit for you! To get your shirt, visit the Toastmasters Online Store and use code 10VINTAGE. Offer valid May 1–31, 2019. Not valid with any other offer.
DISTRICT NEWS
Report Your Alignment Changes - Each year, districts must review and amend the alignment of clubs, areas and divisions, if necessary. In June, district leaders will receive an important email with instructions on how to submit alignment changes for the 2019–2020 program year. Please report changes to districts@toastmasters.org as soon as possible but no later than July 15.
CLUB NEWS
It's Time for Club Officer Elections! - Your club should hold elections at the first meeting in May for new officers taking office July 1. Information on the election process and nominating committee procedure can be found in the Club Leadership Handbook. After the election, log in to Club Central and submit your revised officer list by June 30 to receive Distinguished Club Program credit.
Contacting World Headquarters - When communicating with World Headquarters staff, please select a single email address. Including multiple email addresses on the same communication may result in a reply email not reaching you, and your email may be categorized as spam.
| | |
| --- | --- |
| | Reminders |
SHARED NEWS
Is Your Club In? - If your club is planning to participate in the Wow!Factor project, let us know. Visit this webpage and show and tell us you're working to raise the bar of your club. For your participation, your club will receive a limited-time offer of 25-percent off when you order 20 or more Wow!Factor buttons.
Will you commit to Toastmaster Online? - It's everything you love about Toastmaster magazine, with added online features. Just log in with your member credentials to view the current issue and begin your interactive experience. Inside May's edition, take your communication skills to the next level by clicking on links for helpful handheld speaking apps. Read what WOW! means to International President Lark Doley and watch a video to learn how your club can contribute. If you enjoy the interaction, take this opportunity to opt out of the print edition. Go paperless and subscribe to receive an email each month when the online magazine is available.
Tips for Success - Have you visited the Tips for Success webpage? It's full of helpful ideas and free resources to build a better you. After you browse the page, share it with your friends and family so they can build their leadership skills and improve their communication!
Share the Benefits - The Benefits of Toastmasters Membership is a great marketing material to share with guests attending a meeting or an open house! This one-page document outlines the many ways they'll benefit by becoming a member. Best of all - the first set is free!
Submit Club Charter Forms Early - More clubs charter in June than at any other time. To avoid delays and ensure program-year credit, submit your charter forms early. If you have questions about starting a club, view the How to Build a Toastmasters Club guide or email the New Clubs Team at newclubs@toastmasters.org.
DISTRICT NEWS
Updated Pathways Adoption Rates - Pathways statistics on District Central have recently been updated. Research has shown a positive correlation between the adoption rate of club officers and its members; therefore, we are asking for your help to ensure that club officers are working in Pathways. District leaders should focus on ensuring that club officers are engaged and supported in their efforts to get members started with Pathways. With your help, the goal is to see higher adoption rates at all levels.
Update Your Leads - Now is the time to prepare your Toastmasters Lead Management (TLM) records for incoming leadership. Before you transition your role, assess all lead record Pipeline Stages and update them as necessary. Disqualify any leads that are not likely to charter a club by the end of the program year. Update Lead Owners for all lead records as necessary in the event any ownership has changed. For more tips, refer to the Toastmasters Lead Management Best Practices and Guidelines.
CLUB NEWS
California Clubs: Did You File a 199N Form? - If your club is based in California, please remember to file a 199N form for the 2018 tax year. The deadline to e-file is May 15.
| | |
| --- | --- |
| | Recognition |
DISTRICT NEWS
Club Visit Reports Due May 31 - Area directors: are your clubs delivering the best-possible member experience? Evaluate clubs based on the standards listed in Moments of Truth and submit your Club Visit Report online through District Central by May 31. These evaluations empower club officers to help members reach their goals; plus, submitting your reports is a requirement for your own Distinguished Area Program goals. Please email any questions to districts@toastmasters.org.
CLUB NEWS
Don't Miss Out on Being Distinguished - Each year, clubs miss out on distinguished status by not understanding the qualifying requirement. For your club to reach recognition, ensure it has either 20 paid members or a net growth of five paid members by June 30. A net growth occurs when the total members at year-end, June 30, exceeds the membership base. View page 11 in the Distinguished Club Program manual for more information or contact the Club and Member Support team at membership@toastmasters.org.
Can Your Club Beat the Clock? - Make membership building fun by encouraging everyone to participate in the Beat the Clock program, which runs from May 1–June 30. If your club adds five new, reinstated or dual memberships to your roster during the program, you'll earn a special ribbon to display on your club banner. Plus, you'll receive a 10-percent discount on your next club order from the Toastmasters Online Store!
| | |
| --- | --- |
| | Training |
DISTRICT NEWS
District Leader Training - On August 19 and 20, Toastmasters International will conduct a training program for 2019–2020 district directors, program quality directors and club growth directors. District leaders will develop core leadership skills, share best practices and network with others from around the globe. This event will be held prior to the International Convention in Denver, Colorado.
Region Advisor District Visits - Region advisor visits are intended to provide support, leadership development, skill-building, mentoring and coaching to district leaders. Learn more about the district visit process here, as well as how it will benefit your district. Be sure to work with your region advisor and get your district visit planned between July and October!
Preparing Your Successor for Success - Remember what it was like when you began your current role? Is there anything you know now that you wish you knew then? Think about what your successor needs to know as they transition into your role, and refer to the Transitions webpage for ideas on how you can prepare them and your district for a successful year ahead!
Additional Leader Letters
---
---
---
---
---
---