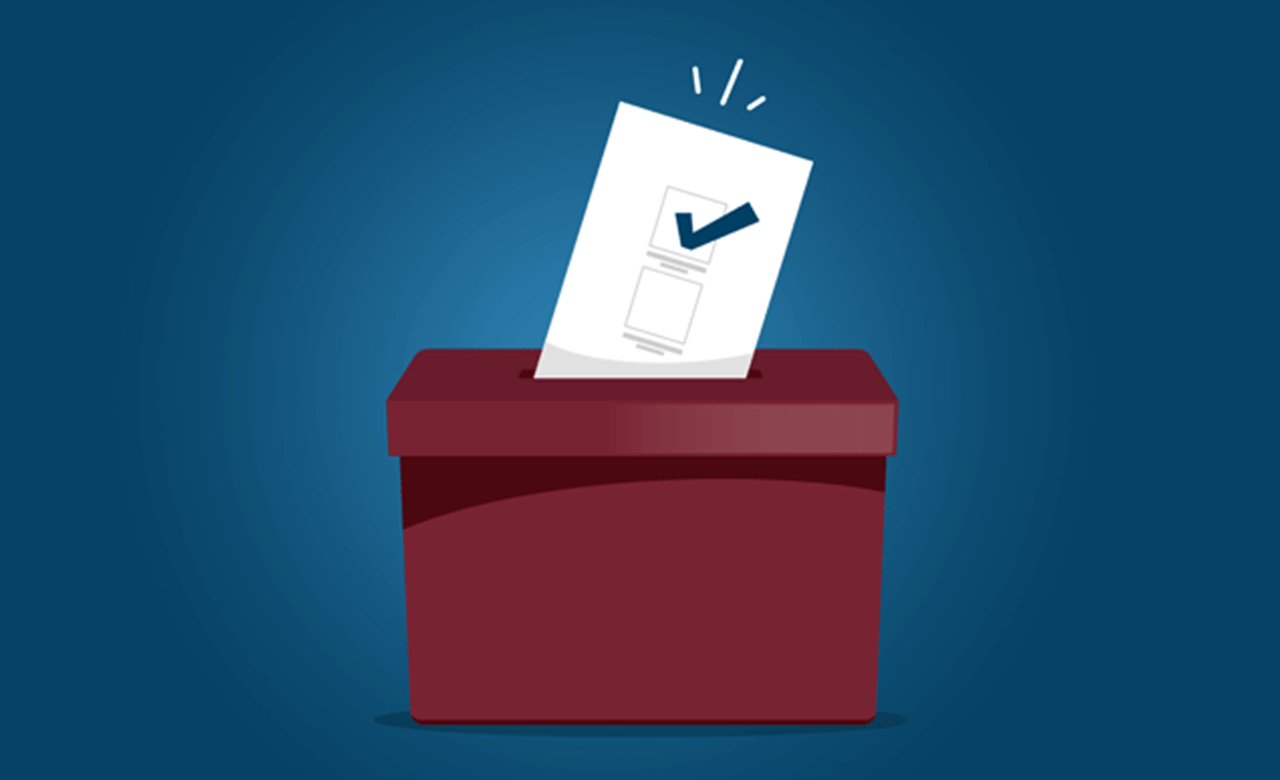 Featured Article
Learn how to assign a proxy and be ready to vote on important Toastmasters business.
| | |
| --- | --- |
| | Announcements |
SHARED NEWS
2020 Virtual Convention — While Paris still awaits for 2021, you won't have to wait a full year for convention. To learn more, visit the convention webpage to watch a video from International President Deepak Menon, view the agenda, and read frequently asked questions.
Brand Manual — The new Brand Manual is here! It has been updated to reflect the look and feel of our templates and marketing materials and is easier to use and follow. Please take some time to get acquainted with some basic Toastmasters International brand guidelines, as well the current design elements.
Meet the Masters of Online Meetings — Last month, we asked you to nominate members who have excelled in a virtual environment—and you did not disappoint! Get to know some of the nominees from around the world and learn how they have stepped up in their club or District. To nominate a fellow member, tell us about them in 300 words or less and include a photo in your email to magazine@toastmasters.org for a chance to be featured!
Build a Great Leadership Team — One of the many benefits of being a Toastmaster is the opportunity to be part of a team. Learn techniques for teamwork from 2019 convention speaker Lee Rubin, who provides five essential components known as the "5 C's" to create a strong and confident leadership team.
Rotary Alliance Brand Guidelines — We have received messages from members who want to promote the alliance, create events with their local Rotary club, or simply invite Rotarians to their meetings. These brand guidelines will provide you with some information on the partnership and a simple way to ensure your materials are compliant.
Use Rotary Course Flash Sheet — Curious about the educational content being developed for Rotary by Toastmasters as part of the alliance? You're not alone! Use this Toastmasters/Rotary Educational Course Flash Sheet to be more prepared with information for yourself, other Toastmasters members, and for Rotary members who might visit your club. It will help you quickly and easily familiarize yourself with the new Rotary curriculum. Remember, these courses are not available to Toastmasters members because the content is taken directly from the more comprehensive Pathways program, already available exclusively to Toastmasters.
New Rotary Alliance Presentation — Share more information with members about the Rotary Alliance by delivering the Rotary Alliance Presentation. This can be conducted in your club or as an elective during a training program. Be sure to check the notes on each slide for details.
Rotary Course Update — Two more Toastmasters-developed courses for Rotary and Rotaractors members are now available! The Inspirational Speech and Interpersonal Communication and Networking courses are live on Rotary International's Learning Center that can be accessed by their members.
2020 International Speech Contest Semifinalists — Results from region quarterfinals are in! Visit the semifinals webpage to find the two winners who are representing your region at the 2020 International Speech Contest Semifinals. These semifinalists will compete to advance to the World Championship of Public Speaking® at the virtual 2020 International Convention in August.
Online Club Fliers — Invite members and guests to join your club's next online meeting! Use these customizable fliers to alert current and prospective members to your club's online details. Now available in Arabic, English, French, German, Japanese, Korean, Portuguese, Simplified Chinese, Spanish, Tamil, and Traditional Chinese!
Updated Billboards and Ads — Check out the recently updated billboard and print ads! Use these ads on billboards, in magazines, or local newspapers to spread the word about your club.
Tips for Being More Inclusive — Having a club that is inclusive and welcoming to people of all abilities should be something all leaders strive for. Learn some easy tips and basic accommodations to help members who are visually or hearing impaired, or have a physical disability, reach their goals.
Receive Crucial Information — Please be sure to review your Privacy and Consents and ensure you are set up to receive emails so you don't miss out on important information. If you have previously "Unsubscribed" to Toastmasters emails, please send a message to marketing@toastmasters.org and ask to be added back to our mailing list.
Privacy Policy — Toastmasters International believes the privacy and information security of its members is vital to our Core Values. As a club officer, you have been entrusted with the contact information of each of the members of your club. Per Policy 4.0, Section 4, of the Toastmasters International governing documents, leaders at all levels of the organization have a duty of care to ensure that this information is not used for any purpose other than official Toastmasters business. World Headquarters has seen an uptick in the number of complaints regarding the misuse of Toastmasters' contact information—specifically, business solicitation, political campaigning, and other forms of activity which are prohibited under Policy 3.0, Section 4.A.VI. As a leader of your club, we ask that you remain vigilant to, and work to correct, any attempts to use Toastmasters electronic and physical mailing addresses, social media, and even club- and District-level meeting spaces for these sorts of activities.
Wear International Flair — Accessorize your look before your next club meeting, District event, or the virtual convention with an International Tie or an International Scarf! Visit the Toastmasters Online Store and use promo code INTERNATIONAL to save 10%! Offer valid July 1–31, 2020. Not valid with any other offer.
CLUB NEWS
Help Your Club Grow — Adding new members is a great way to revitalize your club experience! Here are three easy steps to help you with the process. Step 1: Make sure your club's information is always up to date in Club Central. Step 2: Get into a habit of checking your email every other day to see if anyone has tried to contact your club. Step 3: Make sure you reply to all emails from prospective members in a timely manner. You may also consider putting your online meeting information in your "Club Contact and Meeting Information" section in Club Central to help guests attend meetings. For more helpful tips, read the Find a Club Best Practices.
Plan for a Successful Year — Congratulations to all new club officers! This is a fulfilling opportunity to grow as a leader and help your club members achieve their goals. Prepare for your term by referring to the Club Officer Resources, the digital Club Officer Kit, the online officer tutorials, and navigating Club Central tutorials. It is also recommended that your executive committee meets to discuss the club budget and Club Success Plan.
Membership Applications — We recently updated our membership application! All new members who join the club are required to fill out a membership application. Clubs are also required to keep copies of each new, dual, reinstated, and transfer members' applications. Download the Membership Application, which is available in 12 languages, by clicking here. As a reminder for new officers, transfer applications must be sent to World Headquarters for processing, as transfers cannot be completed online.
Make Your Club's Voice Heard — Every club has the opportunity to make its voice heard by voting for International Officer and Director candidates, as well as the proposals to amend the Bylaws of Toastmasters International. Voting will take place next month. More information on proxy voting will be emailed to Club Presidents, Secretaries, and liaisons this month.
Change Things Up! — Variety is the spice of life. To shake up your club meetings, read through Master Your Meetings and see all of the fun your club could be having. With various ideas for meeting themes and events, this manual is sure to make every meeting is one members will not want to miss.
DISTRICT NEWS
Welcome New District Leaders — Congratulations on being elected to your new role! Start your term off right by viewing helpful Toastmasters resources, including The District Leadership Handbook, the Toastmasters International District Recognition Program, and the new District Strategies Guide. You can view these resources by visiting the District Leader Tools webpage.
Region Advisor Application Process Opens September 1 — Would you or someone you know like to be a Region Advisor? It's a rewarding opportunity to continue your leadership journey by supporting and coaching District leaders as they work to achieve the District mission. This volunteer position spans a 15—month term and reports to the International President. Applications for the 2021–2022 program year will be available online beginning September 1. To learn more about the role, please view this video from First Vice President Margaret Page and review the qualifications.
Congratulations to New Districts — On July 1, four new Districts reformed from Districts 37, 46, 82, and 92 due to their continued growth. Please welcome District 117 (Eastern North Carolina), District 119 (South Manhattan and Long Island, New York), District 120 (Tamil Nadu, India), and District 121 (Kerala and Karnataka, India).
Help Clubs Designate a Proxy — Voting is an important way for each club to make its voice heard. Club Presidents, Secretaries, and liaisons will receive an email this month about how to vote by proxy before the Annual Business Meeting in August. District Directors are encouraged to contact club officers and ensure a proxy is selected to vote on their behalf.
Reporting Requirements Due July 15 — Districts must fulfill certain reporting requirements by July 15 to access their reserve account and place supply orders. Further details will be emailed to you from World Headquarters.
| | |
| --- | --- |
| | Reminders |
SHARED NEWS
Interview Success Webinars — Recently, we hosted a series of free webinars that provided attendees with helpful interview tips and insights geared to the times. The goal was to not only offer a much-needed platform to those that may have recently lost their jobs, but also to increase brand awareness and build membership for Toastmasters. Nearly half of attendees had never been members; many of them expressed interest in joining a club. Since you may be contacted by these new prospective members, please be sure to provide them with a timely response. You can view the webinars here; we encourage you to share them with anyone who may benefit and post them on your club and District websites and social media channels.
Online Meetings Update — Thank you to the clubs and Districts who have continued to meet online during these uncertain times. As a reminder, in accordance with the Board of Director's decision, you may continue to meet exclusively online until further notice. We will continue to monitor the effects of the coronavirus disease (COVID-19) and will inform you of any updates to this exception.
New Look on Base Camp! — The Base Camp homepage has a brand-new look. Last month, this page got a refresh to make it easier to find your paths and the resources you use most. Log in to Base Camp to explore the changes and share this video with anyone who wants an overview of the new design.
Pathways Resources — With the traditional education program coming to an end on June 30, 2020, here are some resources to help your members make the transition.
New Rotary Alliance Video — Watch International President Deepak Menon and Rotary International's President Mark Maloney talk about the alliance. Learn more about the alliance and find helpful resources here.
Online Magazine Flier — With the Toastmaster magazine print delivery temporarily suspended, use this flier to add to your guest packets and share the highlights of the Toastmaster magazine online edition!
2020 Proposals — The Board of Directors is putting forth two proposals this year for consideration by the voting membership. Please review the Proposals page for the proposed amendments to the Bylaws of Toastmasters International. Additional information on the changes that comprise Proposal A can be found on a dedicated page.
| | |
| --- | --- |
| | Training |
DISTRICT NEWS
Prepare for Your New Role — New District leaders should utilize Pre-District Leader Training to help prepare for your new roles. These modules outline District leaders' key responsibilities, how to accomplish them, and provide you with an action plan for your first 30 days. Make sure you use the Pre-District Leader Training before attending virtual District Leader Training!
Attend District Leader Training — District Directors, Program Quality Directors, and Club Growth Directors: Develop your core leadership skills and network with others from around the world at this year's virtual District Leader Training! Invitations and pre-work assignments will be emailed to you later this month.
Public Relations Manager Training Webinar — Public Relations Managers are invited to a training webinar on July 21 and 22. This session is crucial for your term in office and will offer tips on how to create and communicate the latest Toastmasters news to your District and the public. Region Advisors, District Directors, and Club Growth Directors are also encouraged to attend the webinar. To register for the webinar on July 21 at 6 p.m. Mountain Time, click here. To register for the webinar on July 22 at 9 a.m. Mountain Time, click here.
Additional Leader Letters
---
---
---
---
---
---