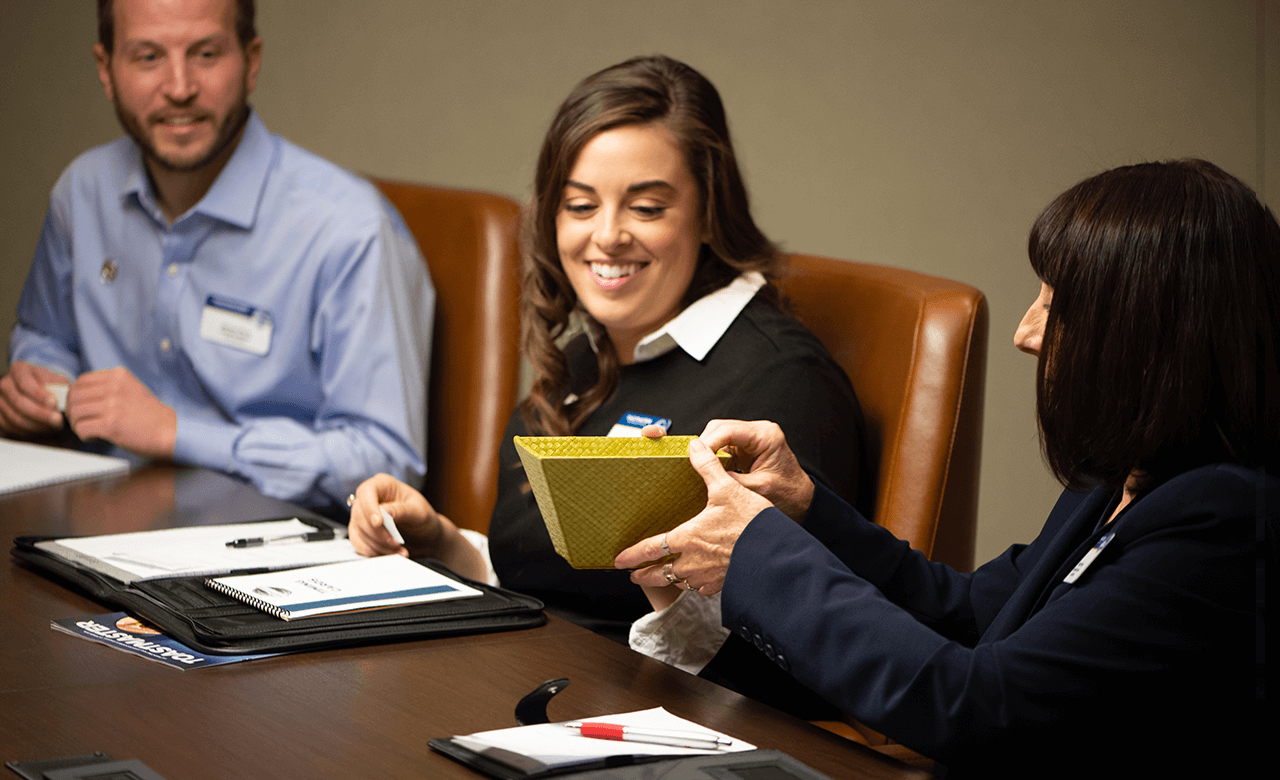 Featured Article
Are you prepared to vote and help shape the future of Toastmasters?
| | |
| --- | --- |
| | Announcements |
SHARED NEWS
Summit with Speakers — With more educational sessions to choose from this year, the International Convention offers dynamic presenters who will help you reach new heights through their words of wisdom. You will also be inspired by the 2019 Golden Gavel recipient, Jia Jiang, who conquered the fear of rejection and became an expert in the field of rejection therapy.
Last Chance to Save! — If you are planning to attend the International Convention this year, you have nine more days to receive a discounted price! Register by July 10 and take 50 USD off the regular price. Don't delay – act now!
2019 International Speech Contest Semifinalists — Results from region quarterfinals will be announced this week! Check back here to see the top three winners from your region, and then visit this page to find who is representing each region at the 2019 International Speech Contest Semifinals. These semifinalists will compete to advance to the World Championship of Public Speaking® at the International Convention in Denver, Colorado.
New Accredited Speaker Webpages — We are excited to share that the Accredited Speaker Program pages on the Toastmasters International website were updated. Access the Accredited Speaker Program page to learn more or browse profiles of active Accredited Speakers to find a professional speaker for your next conference or event.
Easier Access to Pathways — Have you logged in and visited your Toastmasters profile recently? The Summit Team has added an exciting new feature to help make Pathways easier to access. Now, you can navigate to Base Camp, choose a path (or purchase an additional one), and view The Navigator—all from your profile! Watch this informative video to learn more.
The Path to Motivational Strategies — Learn how the projects in this path help members improve relationships and practice active listening. Watch a video that shows how one Toastmaster leveraged the emotional intelligence project to better communicate with her co-workers.
Emotional Intelligence: The Other Kind of Smart — A high IQ is a wonderful thing, but emotional intelligence (EI) is also highly valuable in life. It enables us to understand ourselves, to connect with others, and to excel as a communicator and leader. In this July Toastmaster cover story, read how developing EI allows you to manage your emotions to bring the results you want; then take a quiz to find out your own social smarts.
Celebrate Your Path — Have you made progress in building a brighter future for yourself? Celebrate all you've accomplished with a Pathways Achievement Medal! Give it a special feel by adding customized engraving on the back. Save 10% on your medal by visiting the Toastmasters Online Store and using code PATHMEDAL. Offer valid July 1–31, 2019. Not valid with any other offer.
DISTRICT NEWS
Welcome New District Leaders — Congratulations on being elected to your new role! Start your term off right by viewing helpful Toastmasters resources, including the District Leadership Handbook and the District Recognition Program, which are now found in the District Leader Tools section of our website. Additionally, be on the lookout for the monthly Leader Letter—our newsletter with important information to help you with your role.
Congratulations New Districts — Due to their continued growth, two new districts formed from Districts 33 and 89 on July 1. Please welcome District 115 (Sothern Nevada) and District 118 (Parts of Guangdong, Chongqing, Gansu, Guangxi, Guizhou, Ningxia, Qinghai, Sichuan, Tibet, Xinjiang, and Yunan). Also, please congratulate Pakistan on becoming a Territorial Council.
Reporting Requirements Due July 15 — Please make sure that your reporting requirements are met by July 15 to maintain access to your district reserve account. Additional details will be provided in upcoming emails from the District Growth and Support and District Finance teams.
Webinar Training for New TLM Program —- Four webinar training sessions will be held for district directors and club growth directors. Region Advisors are welcome to attend as well. A link to the webinar recording will be provided for all district leaders following these sessions. Further information and links to sign up for the webinars has been emailed to district leaders. To register for a webinar, click on the date and time that works best for you: July 10, 2019 at 7 a.m. Mountain Time; July 10, 2019 at 5 p.m. Mountain Time; July 11, 2019 at 7 a.m. Mountain Time; July 11, 2019 at 5 p.m. Mountain Time.
Public Relations Manager Training Webinar — Public relations managers are invited to a training webinar on July 16 and 17. This session is crucial for your term in office and will offer tips on how to create and communicate the latest Toastmasters news to your district and the public. Region advisors, district directors, and club growth directors are also encouraged to attend the webinar. There will be two sessions available. To register for the webinar on July 16, 2019 at 6 p.m. Mountain Time, click here. To register for the webinar on July 17, 2019 at 9 a.m. Mountain Time, click here.
Help Clubs Designate a Proxy — Voting is an important way for each club to make its voice heard. Club presidents, secretaries, and liaisons will receive an email this month about how to vote by proxy before the Annual Business Meeting in August. District directors are encouraged to contact club officers and ensure a proxy is selected to vote on their behalf.
Thank You Region Advisors! — Congratulations to the 2018–2019 team of region advisors for completing a wonderful program year. Your dedication and leadership were instrumental in helping district leaders fulfill the district mission to build new clubs and support all clubs to achieve excellence. We appreciate all you have done over the past year!
CLUB NEWS
New Club Officers: Plan for a Successful Year — Congratulations to all new club officers! This is a fulfilling opportunity to grow as a leader and help your club members achieve their goals. Prepare for your term by referring to the Club Officer Resources, digital Club Officer Kit and viewing the online officer tutorials. It is also recommended that your executive committee meets to discuss the club budget and Club Success Plan.
Make Your Club's Voice Heard — Every club has the opportunity to make its voice heard by voting for international officer and director candidates, as well as the proposals to amend the Bylaws of Toastmasters International and the Club Constitution. Voting will take place during the Annual Business Meeting next month in Denver, Colorado. More information on proxy voting will be emailed to club presidents, secretaries, and liaisons this month.
Change Things Up! — Variety is the spice of life. To spice your club meetings up, read through Master Your Meetings and see all of the fun your club could be having. With various ideas for meetings themes and events, this manual is sure to make every meeting is one members will not want to miss.
| | |
| --- | --- |
| | Reminders |
SHARED NEWS
Convert Prospective Members — Did you know that Toastmasters International receives interest from an average of 10,000 people per month? Prospective members who contact your club through the Find a Club webpage are the easiest to convert into members. In a recent survey to prospective members, we found that over 60% did not attend a club meeting. When asked why they didn't attend, over 70% said it was due to the club not responding to them. Make sure your club is replying to all emails in a timely manner.
DISTRICT NEWS
Help Your Clubs Grow — As a district leader, you can have a big impact facilitating club growth. We encourage you to reach out to all area directors and help with this process. When making club visits, area directors should ensure clubs have up-to-date information in Club Central, are regularly checking their email for prospective members, and are replying to emails in a timely manner.
Reporting Requirements Due July 15 — Districts must fulfill certain reporting requirements by July 15 to access the reserve account and place supply orders. Further details will be emailed to all district leaders.
CLUB NEWS
Want New Members? — Adding new members is a great way to revitalize your club experience! Here are three easy steps to help you with the process. Step 1: Make sure your club's information is always up to date in Club Central. Step 2: Get into a habit of checking your email every other day to see if anyone has tried to contact your club. Step 3: Make sure you reply to all emails from prospective members in a timely manner.
Membership Applications — All new members are required to fill out a membership application. Clubs are required to keep copies of all new, dual, reinstated, and transfer members. Download the membership application, which is available in nine languages, by clicking here.
| | |
| --- | --- |
| | Recognition |
CLUB NEWS
Start the Year Right — Having a ceremony to recognize your newly elected officers is a great way to get the club started on the path to success for the upcoming program year! Use the sample script provided on Page 58 of the Club Leadership Handbook or make a special one unique to your club. Invite a special club mentor or district leader to conduct the club officer installation to make it memorable. Showcase the club officers and roles they will undertake to guide the club. It also is a great time to recognize outgoing officers for their dedication during the previous program year.
| | |
| --- | --- |
| | Training |
DISTRICT NEWS
Prepare for Your New Role — New district leaders should utilize Pre-District Leader Training to help prepare for your new roles. These modules outline district leaders' key responsibilities, how to accomplish them, and provide you with an action plan for your first 30 days. Make sure you use the Pre-District Leader Training before attending the District Leader Training in August!
Attend District Leader Training — District directors, program quality directors, and club growth directors: Develop your core leadership skills and network with others from around the world at this year's district leader training! Sessions will take place August 19–20, 2019 at the Gaylord Rockies Resort and Convention Center in Denver, Colorado, prior to the start of the 88th Annual Toastmasters International Convention. Invitations and pre-work assignments will be emailed to you later this month.
Additional Leader Letters
---
---
---
---
---
---