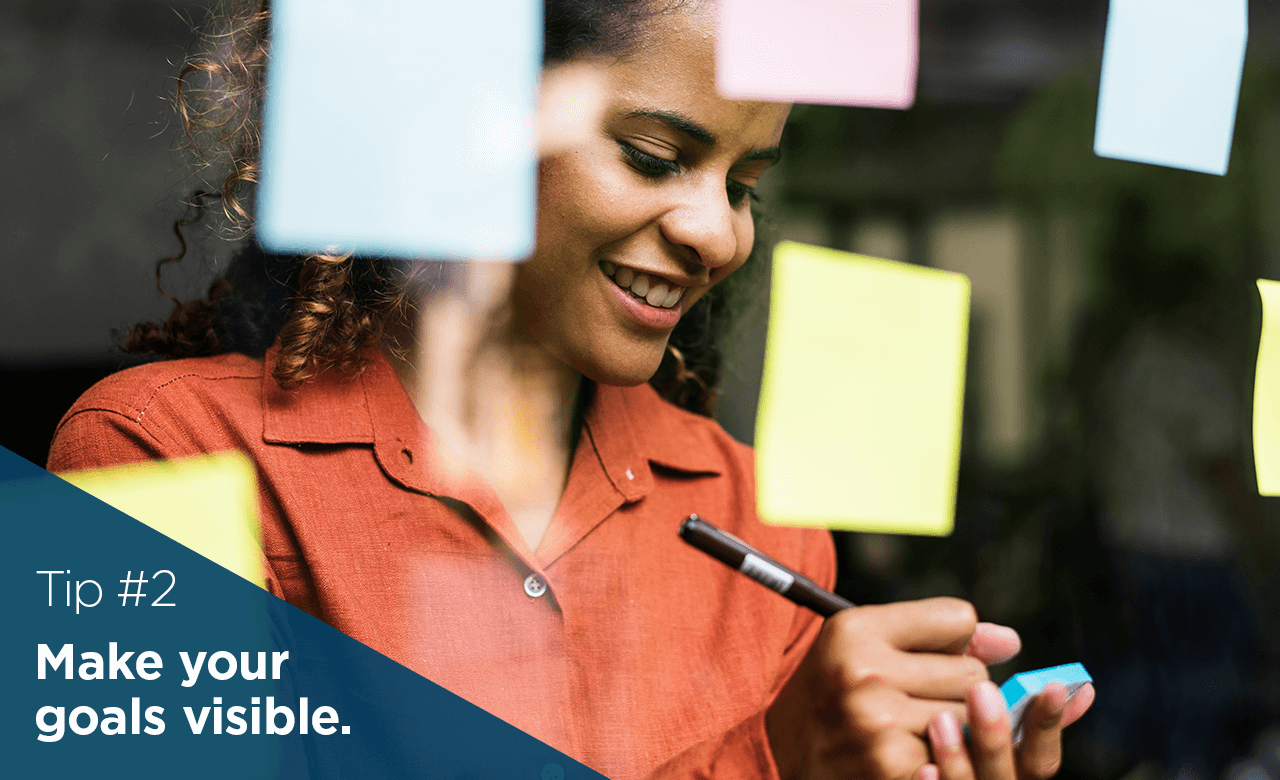 Featured Article
Be SMART when setting your goals this year and you're sure to find success.
| | |
| --- | --- |
| | Announcements |
SHARED NEWS
Rotary and Toastmasters Team Up! — We are working together to provide you with more opportunities for personal and professional growth. Through this alliance, you can find new ways to make connections and contribute to your communities. Learn how you can support the alliance at www.toastmasters.org/Rotary.
Paris Awaits — Are you planning on joining us from August 5–8 in Paris, France? Don't miss out on the 2020 Toastmasters International Convention—register today to receive early–bird pricing!
Convention Sponsorship — Are you or your company looking to reach a global audience? Join us as an Exhibitor or Sponsor at the 2020 Toastmasters International Convention and appeal to more than 2,000 Toastmasters from around the world. For more information visit www.toastmasters.org/Exhibitor or email corporaterelations@toastmasters.org.
New Look Profile — Since December, members selecting paths from their Toastmasters profile have benefited from a more intuitive experience. To view the new look, log in to your Toastmasters Profile and select the "Choose a Path" button or watch this video.
Introducing Your Club Path Master — How do members select the best paths for their goals, ambitions, and dreams? The door to finding the right answers opens to the club's Vice President Education (VPE), who serves as the path master to all members on their journey to transformation. Read more about the importance of the VPE role in this January Toastmaster article.
Clarify Club Officer Roles — We are excited to announce new club officer documents, which feature a summary of the role and a list of key responsibilities and transferable skills a member will gain from filling it. Use these to help convince members to fill officer roles during election season!
Share the Benefits — Recruit members to join Toastmasters by sharing The Benefits of Toastmasters Membership! This one-page document is now available in translated languages.
Korean and Tamil Translations Are Here! — After a slight delay, the Korean and Tamil translations of the Presentation Mastery and Leadership Development paths, along with The Navigator, are now available. We thank you for your patience!
Stay Toasty — Save on your cold weather essentials! Visit the Toastmasters Online Store and use promo code STAYWARM to receive 15% off on a Toastmasters Knitted Winter Set! Offer valid January 1–31, 2020. Not valid with any other offer.
CLUB NEWS
April Renewals — You can start submitting payments for the next renewal period through Club Central beginning February 3. Please remember to log in to Club Central and submit your payments by the April 1, 2020 deadline. Unpaid officers lose access to Club Central 30 days after their membership expires. Email the Club and Member Support Team at renewals@toastmasters.org if you have questions.
DISTRICT NEWS
Election Preparation — Your District Leadership Committee should already be seeking District leader candidates for 2020–2021. To ensure the District election is well-managed and successful, please review the Elections Toolkit and Protocol 9.0: District Campaigns and Elections in the Governing Documents.
TLM Updates — Watch for exciting updates to the Toastmasters Lead Management (TLM) program! An email outlining the changes will be sent to District Executive Committee members once the updates are completed. Club Growth Directors will also find information posted in the CGD Teams platform.
Achieve Distinguished Club Program Goals — Ensure that the clubs in your district are progressing toward Distinguished status by reviewing the Distinguished Performance Reports and Club Success Plan. These resources can help you determine if your clubs need to make any adjustments to successfully complete the program.
| | |
| --- | --- |
| | Reminders |
SHARED NEWS
Accredited Speaker Program Enhancements — Applications for the Accredited Speaker Program are now being accepted. Check out the new Accredited Speaker Handbook, which outlines everything program-related (including some exciting enhancements), as well as Policy 6.1: Accredited Speaker Program to learn about this prestigious designation.
CLUB NEWS
Semi-Annual Electing Club Officer Lists — If you missed the deadline to submit your new club officer list for January 1–June 30, please note it is not too late to get them in! Outgoing club officers will have Club Central access until January 30 to submit their newly elected club officers list. For assistance, email clubofficers@toastmasters.org, or call +1 720-439-5050, ext. 402 from 6 a.m.–7 p.m. Mountain Time, Monday–Friday.
| | |
| --- | --- |
| | Training |
CLUB NEWS
Attend Club Officer Training by February 29 — Be the best officer you can be by attending club officer training! Your club can also earn Distinguished Club Program (DCP) credit if your district's Program Quality Director reports your officer training details on District Central by March 31.
DISTRICT NEWS
Mid-year Training — Are you ready for Mid-year Training? Make the most of this opportunity to build your leadership skills by completing your pre-work in advance. If you have questions, please email the Training Team at training@toastmasters.org.
Additional Leader Letters
---
---
---
---
---