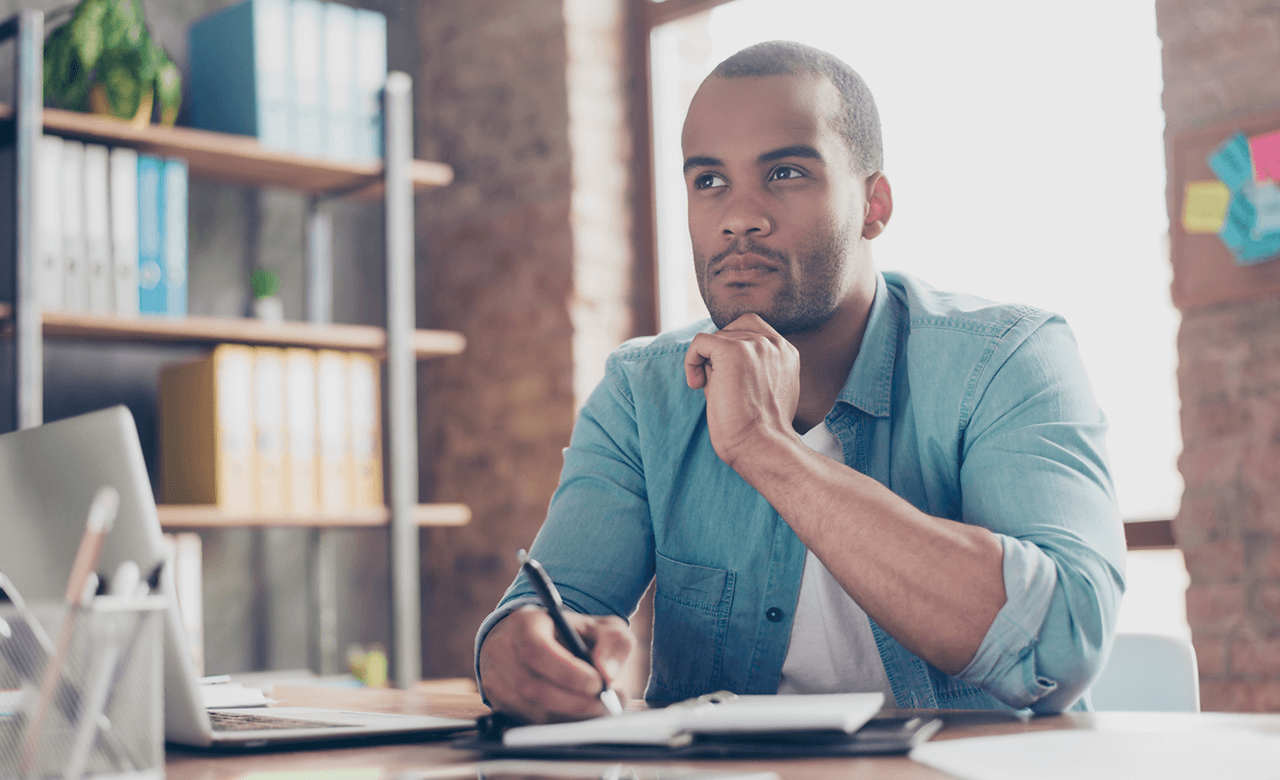 Featured Article
Good and bad choices are inevitable in leadership; own both and forge forward.
| | |
| --- | --- |
| | Announcements |
SHARED NEWS
International Speech Contest Change — The 2019–2020 International Speech Contest Region Quarterfinals are almost here with an exciting modification! In response to member feedback, the Toastmasters Board of Directors approved—effective immediately—for the top two contestants from each region to proceed to semifinals. This means that a total of 28 contestants (up from 14 in 2019) will compete in the semifinals at the 2020 Toastmasters International Convention in Paris, France. The top-two contestants from each semifinal will proceed to the World Championship of Public Speaking®. For details on this change, review the Speech Contest Rulebook (revised to reflect this update) and the Region Quarterfinals FAQs.
New Stationery Templates — Toastmasters International is excited to introduce updated stationery templates. You can now download and use the refreshed meeting agendas, letterhead, table tents, and newsletter templates. They all come in navy and burgundy, and both A4 and letter size. There is more to come as we are also updating email banners, signatures, and even our brand manual.
Convert Prospective Members — Did you know that an average of 10,000 prospective members a month attempt to contact a club via Find a Club? Follow the helpful tips in the Find a Club Best Practices document to grow your club!
Store Shipping Tips — Have you or another Toastmaster ever had trouble receiving items ordered from the Toastmasters Online Store? Whether you are ordering domestically or internationally, we have a few tips to help you choose the right shipping method for your next online order. You can read the article in the February 2020 issue of the Toastmaster, or you may access the article online.
Club Coaches: Learn From My Mistakes — The role of club coach is one of Toastmasters' most valuable volunteer positions—both for club improvement and for coaches eager to hone their leadership skills. Learn from one Toastmaster, who, through self-reflection and feedback, gained insight into what it takes to connect, motivate, and rebuild a struggling club. Read his story and discover more about the Club Coach Program in this February Toastmaster article.
New Club Renewal Tip — Clubs organized in March (the last month of the dues renewal period) should consider submitting membership dues amounting to 52.50 USD per person. The extra 7.50 USD per person will be used to pay the prorated April renewal dues. By doing this, your club will not have to collect dues from each member twice in two months.
And the Winner is… — Purchase trophies for your club members who place in your speech contest! Visit the Toastmasters Online Store and use promo code VICTOR to receive 10% off customizable Victor Awards! Offer valid February 1–29, 2020. Not valid with any other offer.
DISTRICT NEWS
Find the Right Speakers — One of the most important aspects of planning your conference is selecting educational speakers. Here are a few guidelines to help you get started.
| | |
| --- | --- |
| | Reminders |
SHARED NEWS
Rotary and Toastmasters Team Up! — Rotary International and Toastmasters International are working together to provide you with more opportunities for personal and professional growth. Through this alliance, you can find new ways to make connections and contribute to your communities. Learn how you can support the alliance at www.toastmasters.org/Rotary.
Oui Paris! — Are you excited to join us in the City of Light from August 5–8? Don't miss out on the 2020 Toastmasters International Convention in Paris, France—register soon to receive early-bird pricing!
Global Opportunity — Are you or your company looking to reach a diverse audience? Join us as an exhibitor or sponsor at the 2020 Toastmasters International Convention and appeal to more than 2,000 Toastmasters from around the world. For more information visit www.toastmasters.org/Exhibitor or email corporaterelations@toastmasters.org.
New-Look Profile — Since December, members selecting paths from their Toastmasters profile have benefited from a more intuitive experience. To view the new look, log in to your Toastmasters Profile and select the "Choose a Path" button or watch this video.
Club Officer Roles, Clarified — View the new club officer documents, which feature a summary of the role and a list of key responsibilities and transferable skills a member will gain from filling it. Use these to help convince members to fill officer roles during election season!
Translated Benefits — The Benefits of Toastmasters Membership, a one-page document, is now available in translated languages. Recruit members around the world to join Toastmasters with this helpful, global tool.
Utilize Korean and Tamil Translations — The Korean and Tamil translations of the Presentation Mastery and Leadership Development paths, along with The Navigator, are available and ready for you!
Nominate an Outstanding Toastmaster — Each year, the International President selects several Presidential Citation recipients who will be recognized during the Hall of Fame ceremony at the Toastmasters International Convention. If you know an outstanding member who has made significant contributions to the organization, be sure to nominate them for this prestigious award. The deadline for all nominations is April 1, 2020.
Ensure Your Club is in Good Standing — Is your club currently in good standing? Select your club's district from the Daily Reports – October Dues Renewal Status and ensure your club is listed as Verified Complete. Should there be a discrepancy, please contact Club and Member Support at +1 720-439-5050, ext. 402 from 6 a.m.–7p.m. Mountain Time, Monday—Friday, or email renewals@toastmasters.org. The deadline to return to good standing and avoid suspension is March 31, 2020. Refer to the Club Status Guide to determine how a club's status affects different features and areas of the Toastmasters program.
CLUB NEWS
April Renewal Dues Now Accepted — Payments for the next renewal period are being accepted. Club officers can start submitting payments for renewals through Club Central. To keep clubs in good standing, a minimum of eight members—at least three of whom were members of the club during the previous renewal period—must be submitted, with all payments received on or before April 1. If you have questions, feel free to read our Renewal Dues FAQ online, email renewals@toastmasters.org, or call Club and Member Support at +1 720-439-5050, ext. 402 from 6 a.m.–7p.m. Mountain Time, Monday—Friday.
Grow Your Club — The Talk Up Toastmasters membership-building program offers your club the chance to earn a special ribbon and qualify for 10 percent off your next club order when five new, dual, or reinstated members join and pay member dues. Please note that these members must join between February 1 and March 31, 2020.
End-of-Year Traditional Award Processing — In anticipation of the June 30, 2020 traditional education program award deadline, members serving as a Club Coach or club or District leader through June 30, 2020, can begin submitting traditional awards, using this credit, on June 1. The role must be the final requirement for the award and will be credited to the 2019–2020 program year. Due to special processing, applications must be submitted to World Headquarters and received by June 30 via fax: +1 303-799-7753 or email: educationprogram@toastmasters.org. If you have any questions, please contact the Education Services team at +1 720-439-5050 ext. 403 from 6 a.m.–7 p.m. Mountain Time, Monday—Friday, or email educationprogram@toastmasters.org.
DISTRICT NEWS
Expecting a Visit from a Board of Directors Member? — This is the perfect time to leverage the knowledge of your International Officers or International Directors to help your District officers with club-building efforts, formally recognizing corporations that have shown significant support for the organization, and much more. If you are receiving a visit, make the most of it!
Submit Club Officer Training Reports — The deadline for the second round of Club Officer training is February 28. It is recommended that your reports be submitted by March 31 for your clubs to receive credit in the Distinguished Club Program. Please check the District reports regularly for accuracy.
Successful District Elections Start Here — The District Leadership Committee (DLC) is responsible for finding the best qualified candidates who will help to ensure long-term District success. The DLC notifies the District Director of the nominated candidates six weeks prior to the election date, and the DLC report must be posted four weeks prior to the annual District Council meeting.
Consider Club Growth When Creating the District Alignment — There are several factors to consider when aligning clubs in the District, such as geographic proximity to other clubs, the ability of the Area Director to effectively provide service, club size and strength, the likelihood of eligibility for Distinguished program, and a consideration for prospective clubs and expected growth. As Areas and Divisions are aligned, be sure to consider new clubs being added throughout the program year. If you have any questions, please email the District Growth and Support team at districts@toastmasters.org.
Review District Operating Procedures — Many Districts establish operating procedures to guide them and provide consistency from year to year. Review your District's operating procedures regularly to ensure that they are relevant and current. If your District changes its procedures, follow the guidelines in the District Leadership Handbook. Please email a copy of the changes to districts@toastmasters.org for review, and post any changes to the District website.
| | |
| --- | --- |
| | Recognition |
DISTRICT NEWS
Thank You Mid-Year Training Attendees! — The training in January built on foundational sessions conducted last year at August District Leader Training. Your discussions, sharing of best practices, and collaboration made the training valuable and tremendously successful. We wish you the best of luck in achieving your year-end goals.
Additional Leader Letters
---
---
---
---
---